Have you watched the popular youtube video about a 4 year-old boy from Hong Kong playing the piano within 3 months?
He plays like a master.
Sure, he has a great teacher.
And yes, I know what you are thinking – the Asian tiger moms! Possibly a tiger dad too in this case…
But how about himself? As a soul and spirit?
Seriously, I don't believe this is the first life that he has touched a piano.
The flow, the interpretation, the expression…it's not something that can be taught within a few short months. It just came out of him naturally, with the assistance of hard work and practice.
These talents and gifts have been planted and developed before he was even physically born.
He is picking up where he left off before.
You too are picking up where you left off before.
I'd love to invite you to trace back your past lives, understand your patterns better, and reclaim your most innate gifts.
Please read on to find your best self – no prior training required.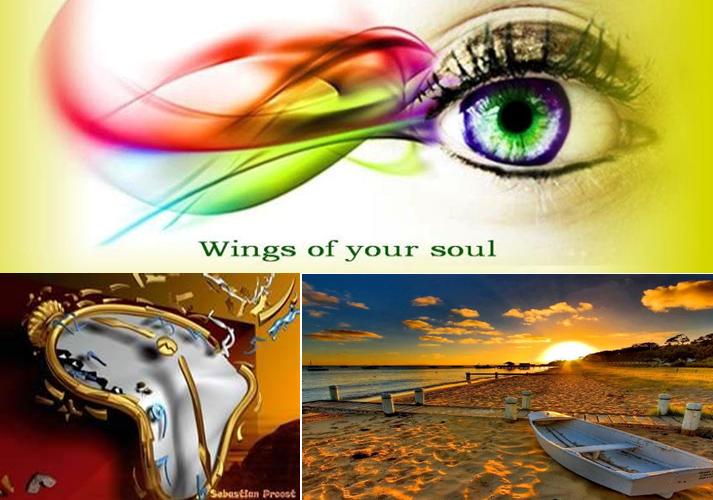 Given that you are visiting this site, you are probably an older soul.
Chances are you have hundreds, if not thousands, of past lives.
Having said that, there is actually no such thing as "past life" – they are all present in different dimensions and simultaneously co-exist with your current life. I'll stop here, before it gets too dry.
The reason I mention this concept is to explain, why knowing your "past lives" can make a  positive impact on your current life.
Remember the chemistry class in your school, you learnt the double helix structure of your DNA? And a large proportion of DNA had no known biological function and was therefore sometimes referred to as "Junk DNA"?
Well, apparently they are not as "junk" as we thought.
Some frontier/radical scientists have suggested that your Akashic Records are embedded in your DNA.
That said, all energies you created in all lives on earth, your talents, gifts and skills, your karmic lessons, frustrations and wounds, are well stored through your soul's journey, namely the Akashic Record or the Book of Life.
Those talents can be re-awakened, re-activated and enhanced.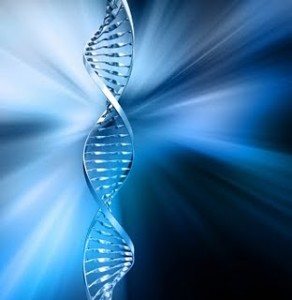 For example, if you want to further develop your skills as an communicator, leader, artist or healer, you probably have at least one past life where you were such a professional, you can call up your Higher Self to activate those codes within your DNA.
Then carry on attending your usual training, doing your daily practices, but also wait and see the miracle to unfold – it will take you to the next level.
There won't be any dramatic changes from the outside (it's probably too scary for you anyway), but internally there will be a quantum leap.
It really doesn't matter how you want to call up your Higher Self.
You can, for example, simply ask your Higher Self to: "Pick up the energy from the lifetime where I  had the healthiest genes and put it into my DNA now."  or "Activate the energy from the lifetime that I was a painter."
What matters is a pure intention and desire. We all make our own realities.
If you resonate with what I say, and believe in your Higher Self, consciously and subconsciously, then this will work beautifully for you.
If you think I am BSing here, then in your world, I am indeed BSing, and this won't work at all.
Either way, you are right.
You have countless gifts, skills and talents, and it's no better time than now to reclaim them.
So, let's dive into it.
Here are the 4 DIY tools to remember your past lives.
Firstly, before you start any process, please do a little prayer. Ask your guardian angel and Higher Self to protect you from any negative entities, or dark soul memories, which can be too much for you to handle on your own.
Pray to ask your Higher Self only to show you the necessary information for the time being – too much could overwhelm you too.
The purpose is to heal you at a deeper level and encourage you to share your gifts with the world.
1. All revealed from your face.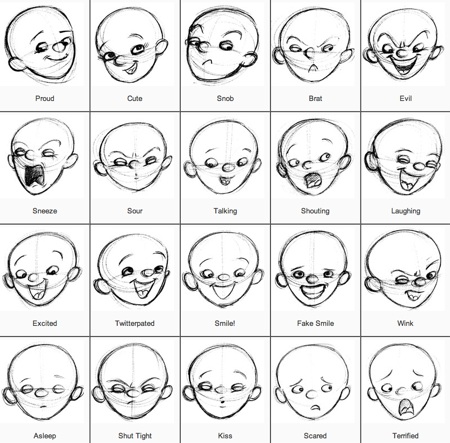 Browse your photo albums.
Search for a range of photos with facial expressions, through different ages.
And put them together as a collage.
Now, gaze at each picture.
See intuitively which one "jumps" to your attention.
And ask your Higher Self if it has any information to provide for you about a past lifetime.
Feeling stuck?
A few prompt questions to get you started:
1. Which culture/location were you from? Were you a male or female?
2. What was your occupation? Were you alone or with family?
3. What was your heart's desire or biggest challenge in that life time?
Free your imagination and see what comes through.
If think the answers that come through are too silly, that's probably your inner censor disturbing you.
If you think you were someone famous – that's probably your ego playing tricks on you too.
When the true answers come to you, you will feel a sense of relief and being understood. You might even have a tendency to cry for no apparent reason.
I have a friend M, who is a dance teacher. He is convinced that one life time he was a native American.
I asked him why.
He said, it's so obvious to him when he looked at the mirror, putting his hair back. He felt like an native American.
I thought about it, to me that's pretty logical too.
The native Americans are famous for their alternative healing methods and mystics. M has an amazing healing attribute in his energy – this gem has been hidden behind his gift of dancing.
M is a dedicated teacher, and his style is very understated. He intuitively understands how energy flows within human body, and his choreography somehow has great healing effect. In fact, this healing effect helped one of his students to successfully recover from a knee injury.
M could certainly combine the gift of healing with teaching and to make his personal brand stand out more, as well as attracting like-minded people. 
2. Your behaviour patterns or obsessions.
We probably all have a wide range of roles spread over many lifetimes, but each of us has one key trait (possible two but no more than three) – the most frequent reincarnated role.
And this can be detected easily by observing your own behaviour. Especially if you are into something that your folks have no interests at all.
The first time I heard the opening of Tao De Ching, I was in primary school. When I heard of "道可道, 非常道。名可名,非常名。。。" It felt like home and I started to cry with joy…
The internet was not widely available in my home town back then, but I went out of my way and found this ancient book in the library.
I didn't understand a word….I probably still don't fully understand it, but it doesn't stop me from loving it.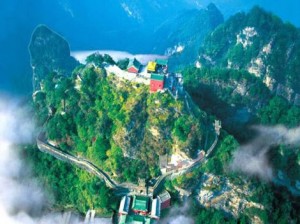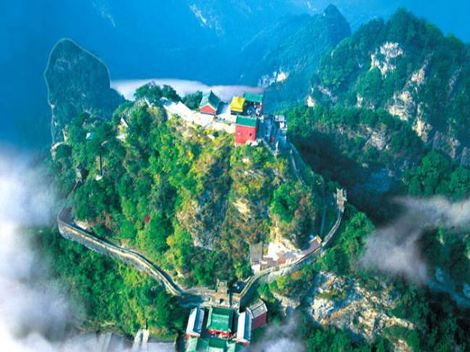 I heard that many Tao De Ching lovers feel like the same – being understood just by reading the text despite the fact that you don't understand the text fully yourself! I guess we were all Taoist monks at some point.
This life, my soul chose to reincarnate near Wudang Mountain (a Taoist heritage mountain in China). I'm sure I lived there many times before. I climbed that mountain as often as I could, every time it soothed my soul.
When I read for myself, I saw many lifetimes as truth seekers: eg, monks or researchers. This has been confirmed when my mentor read for me too.
How does this information helps me?
As a non-native speaker, my day to day English is not perfect.
I couldn't trust myself to write a weekly blog, and forthcoming books.
But knowing that I've done communicating metaphysics, philosophy and spirituality many times before, it gives me comfort to just show up and do my work.
The funny thing is that when it comes to reading, speaking and writing about spiritual development, I just flow.
The anxiety and shyness temporarily disappears too – I know that my spirit is well with me.
I'm a natural observer, investigator and student of the BIG WHY. This is in my "code" and the shortage of vocabulary won't stop me.
Go and find your core essence, your most reincarnated roles.
Go and re-visit your best self! When you reconnect with this part of you, all the excuses vanish (oh I don't have this…I'm too old/young).
Here are a couple of ideas to help you kick off:
1. Places you are obsessed with.
It might be culturally driven, or just for tourism purposes.
Chances are you've been there before!
Go and visit there as often as you need. If you feel called to learn the language and culture, by all mean do it.
It feeds your soul and soothe your unconscious pains.
2. Something that you are never tired of doing, if money, time and age is not a concern.
This is your true gift. Even you don't think it is practical or it can make you a living immediately, freely expressing this desire can bring lots of light and positivity to this world as well as your own life.
The world loves a lover – people are interested to hear you talking about something you love.
Follow your passion, surrender to your most natural gifts and let the spirit/Higher Self do the work. 
3. Automatic writing
If you have been practising the "morning page", then inspirational writing or even automatic writing shouldn't be challenging for you.
Next time, after your 3 normal morning pages of long hand writing, invite your Teacher Guide to step in and carry on with a sentence like this: "In this past life, I was….."
See what comes up.
4. Getting slightly advanced
If you have tried the above and are hungry for more, feel free to go deeper.
You can find a trusted psychic or past live regression practitioner.
Or do it yourself:
Prepare your usual meditation routine in your usual spot where you feel safe, normal and grounded.
Invoke Archangel Michael to protect you during the process – imagine a white light shining onto you.
Go into your meditative state, with one question in mind.
Direct your consciousness to a higher dimension and ask your Higher Self to reveal the details which help you to answer your question at a deeper level.
What you are looking for is a particular life time that draws your most attention right now.
One morning last week, I went into a meditative state, and received some details – the postal address where my soul used to live, and it lead on to the overall picture of a particular life time:
18th century, a feminist worker, fighting for women's rights, outspoken, radical – not popular at all – got attacked heavily, being described as ugly and sinful, lived a very long life, desire to serve but being misunderstood.
It reveals the unconscious wounds in me that I wasn't even aware of!
My soul's work in that lifetime proved to be challenging.
Being criticized constantly during that life time, my past self must have doubted herself and possibly everything…
Fast forward, just 200 years later, women in many countries have the same (or similar) rights to access education as men, to vote, and to follow their heart's desires…
I'm so grateful for the openness in our society. I now certainly feel appreciated, understood and loved.
I had the urge to visit the "old" place.
So I did.
 As soon as I arrived in the area, I burst out laughing.
Although I never came to this exact street, I walked past the street behind it so many times. I even had tea with friends in the cafe around the corner.
No wonder why I love this area so much! I thought it was because of the relaxing vibes in the air, but clearly there is certainly more to it.
The house where my past self used to live has been changed into a small office.
When I got there, two John Lewis delivery men were looking for the recipient.
The big truck stopped in front of me and my view was blocked.
Gazing into the space, the truck didn't block my mind's eye.
Through the mist and rain, I could see my past self playing around with her little sister on the blue sofa tickling each other. Mum was making tea in the kitchen behind.
I stood there for a while and couldn't feel the time..
It's a very weird sensation.
You past self is you because it shares the same Higher Self and soul energy. In a way you melt together.
But it's not quite you, because you have different bodies, ego personalities and cultural influences etc.
Before I left, I told my past self quietly: "Hey, I'm back. Your work is more worthwhile than you thought. And all is well with our soul."
I asked my guides how come I went to that area many times before.
They replied: "You are always guided". They refer to "everyone on this planet", whether spiritually conscious or not.
"How about my friends who had tea with me in this cafe, were they my neighbours in that life? How about the little sister and mum?"
I couldn't hear any reply, other than feeling the loving vibration around me.
Well, guess there is no need to over-think right now.
When the time is right, all will be revealed.
I left with great curiosity.
This visit is leading to a creativity project – when I have more details, I'll share with you.
OKAY, that's me. How about you?
In the comment area, share your past life story + how this can help you for this life, and if you have some simple techniques to remember past lives, please share it with our community!
If you enjoy this post, please share it with like-minded souls.
Sending you all my love

A soul-to-soul note: maybe we have known each other many times before, maybe this is our first "meeting", either way, I treasure your soul journey and our encounter.
New here? I invite you to grab the FREE gift + join our online community.