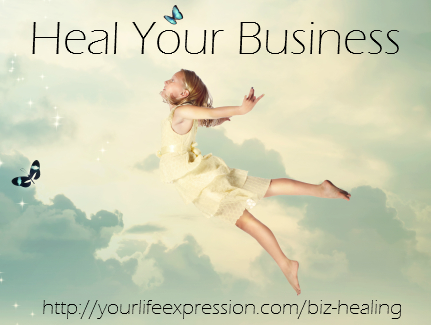 It is definitely that time of the year, so much requires your attention: your business in the past year + business going forward…
You can worry about all the details while fulfilling your role as a friend and family member.
Or, you can trust your inner-wisdom (at least pretend you do for now, just play along with me and see what happens) + give your business a healing or five.
1. If you have been cash-shy and desire to turn this around, then restore your business by healing your Money relationship (here is a fr.ee download, no opt-in required). Activate your innate gifts, inject them into your offering. Stop saying "YES" to bartering and hagglers, and start promoting yourself like a benevolent entrepreneur.
2.  Too many projects going on? Simplify your layers, offerings, funnels and tunnels. Then Reiki your business, reconnect to its biggest why, what inspired the birth of your business? Reshape it from there.
3. Has 2014 been a one-of-a-kind tough year for you as a creative? Then, shift your attention, imagine your Guides, Higher Self, Angels or Ancestors holding your hand when you do everything, typing up, dialling the skype number, emailing your clients or allies, and don't ever let the helping hand go. And lots of lots of prayers.
4. Stuck in the mundane? Bored of your existing model or routine? Then change your scenery. Take your Business on a date, rent a room near the ocean or by the mountain, take some hot chocolate or green tea with you. Work from that place. Let the new currents of perspective move you.
5. If you, like myself, you have had countless instant gratifications followed by emptiness, and finally realised that the entrepreneurial journey is not a 100m sprint but a marathon, then dedicate a whole day to honour the lineage of your business.
There have been a few past incarnations before my current business, small and big, they are all significant to me: waitressing & cleaning, consulting for a FTSE100 company, export/import, teaching & tutoring, and many many years ago, before I barely spoke English, I got my first pay cheque a writer and student journalist in China. Even though I have suffered writer's block for over a decade, communication is a crucial part of my life's work now.
I'm packing for China at the moment, carrying the Essence of my business like a precious jade, and tracing it back to the thrill, the commitment, the passion, and the first 40 yuan I manifested when I was 14.
Please honour yours too.
Love & Abundance,
Yiye