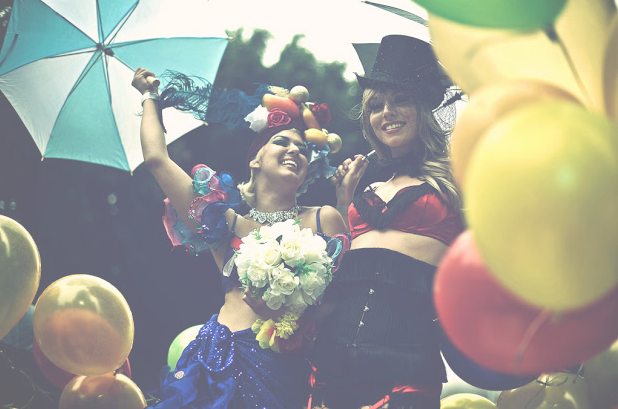 "I want to quit my mastermind FB groups. Some people get a lot of clients from those groups but I am not, despite the fact that I'm giving a lot. I answer questions in my community regularly, I share and comment others' posts and events. But very little is coming back. I'm tired of this imbalance…."

"I create a lot of valuable content for my audience. I sacrifice my leisure time to write how-to articles with full commitment. But I still don't have consistent clients and people rarely share or comment on my work."
I've received quite a few more questions along these lines too.
Are you suffering from Abundance Stagnation? You give, give and give, you completely exhaust yourself but the other side of the stick still seems too far away?
So sorry to hear that, this is not your fault, but you haven't been taught this giving-receiving metaphysical art correctly.
Today, I'm going to help you break off from the frustrating & ineffective paradigm.
Let's get straight into this:
As one of my favourite metaphysical guides Carole Dore pointed out, Society's norm of "give to others, then you can receive something IN RETURN" is fundamentally flawed.
You might faithfully give your attention, energy and focus on certain activities, expecting to receive the same thing (or something else) in return…
True, how our Universe works is that we must give first, then we can receive; we outflow first before we can attract inflow. But we must give to OURSELVES first and foremost, before we give to others.
A healthy giving-receiving cycle involves 4 essential stages (see below), but many people jump into:
"I'll paint your nails if you brush my hair."
"I will do this for her even if I don't feel like it, but by doing so I'm expecting good karma coming back."
"I'll have sex with you, if you take me to my favourite destination for vacation." (kidding – actually not. You get the idea!)
Big NO NO.
When you do give to people, let it be delightfully unexpected, classily detached, and really mean it.
It is not "sacrificing". And there are no strings-attached.
You see, a true giving-receiving is completely free from co-dependency. It is a pure high vibrational flow. (tweet this)
Here are 4 simple steps to create a healthier cycle and renew your energy system, (finally!)
1. Give something to yourself first;
Be brutally honest:
"The motivation for me to give, is it JUST BECAUSE? Or do I want something back?"

If the latter, the truth is that some aspects of you have been neglected and are crying for your attention. Pause, reflect, adjust. Take care of this aspect of YOU first.
Don't judge yourself – you need what you need.
Don't offer anything to anyone else until you absolutely give yourself what you need first. Otherwise the more you give, the more deficiency you create for yourself, which will only lead to more resentment and imbalance.
So…
:: For everything you want to offer and give to your clients, give the same level (if not more) of care and love towards yourself first. Who doesn't want to avoid burnout, annoying resentment, or frustrating stagnation?
:: Write/play/create for yourself first before you do it for the wider community. It's much more fulfilling to outflow your creative juice naturally than squeezing a brick hard.
:: Genuinely adore your own work and gifts, the normal ones and the quirky ones. Or at least pretend so for one second or two, feeling the liberation? Praise/love/share will come later, but first things first, build the right foundation for you.
Suffer self-shaming severely?
Start with self-compassion, honour your own gifts, let yourself to be witnessed, healed and empowered.
Or even if just "borrow" someone else's presence, soaking yourself into the frequency of love can tremendously shake off some unwanted baggage.
2. Allow yourself to receive Abundance, from you;
No, this is not self-indulgence. You are simply worthy.
Whatever you desire: a feeling, an experience, an awareness, a birthday card (0r 3), a tailor-made dress, a mini-break…the real provider is your own Higher-self.
Make a commitment to trust that you are provided by your Higher-self. Feel the love from you to you. An awareness like this alone can shift your energy drastically.
Abundance is not so much about hustling, but more about honouring your worth and being in the flow.
Just think about the very best human experiences you've ever had. Were you simply in the flow, showed up in the right place at the right time? Or were you about beating yourself up, topping it up with dreadful hustling?
People are often too busy so they skip the first 2 steps, or are not even aware of them.
Make a ritual to immerse into them. This will unlock your inner magnesium, so that you'll gain capacity to become self-FUL, then in turn give out to the Universe.
3. Become an Abundance Ambassador.
Now you are ready to be generous. Be wild, be unexpected, be creative.
Do voluntary work. Give extra tips. Write a song for your parents. Give surprise bonuses to your clients. Make tea for someone who is irritating. Pray for your vendors, let them know, or don't.
Offer boatload of value for your community (if you feel detached, then you've got it right, and I can guarantee that people will seek you out. If not, no worries, simply repeat steps 1 & 2).
Here is one of my favorite ways: when I started out my online biz, my budget was tight, so I went on many free calls or sessions. For those ones I really enjoyed and found useful, I was so grateful for their support and help; so once I was able to, I went back and sent them donation love and built friendships.  Isn't it delightful to know that you made someone's day, unexpectedly?
Abundance will naturally outflow to your environment and the Universe. This leads to…
4. Accept this truth: what's yours cannot pass you by.
Open yourself up to receive from the Universe in one way or another.
Just say YES – now we are talking!
Be open-minded. Quite often, what you receive is better than you imaged before. Tailor-made. Just for you.
Practice mindfulness – so that you won't miss all the goodies that have been sent to your way. Count them – the more often you do so, the more you'll attract.
Stay detached. Remember: what's yours cannot pass you by.
I always enjoy receiving emails from clients sharing wins with me: "Guess what? I got __ (insert #) clients, not just one, but #! It's so out of the blue, how wonderful!"
Is it really "out of the blue"? Well, when you fiercely initiate the Abundance flow by giving to yourself first, this self-empowerment outflows to others and finally comes back to you. It's our Universe's nature to give back to you. You can totally trust this cycle, dear friends, like gravity, like harvesting, like 1+1 =2.
I've seen miracles happen to the "lucky" ones and the "broken" ones; the "seasoned" ones and the "newbies"; the "logical" ones and the "woo-woo" ones. You are not an exception either.
Wild Love & Abundance to you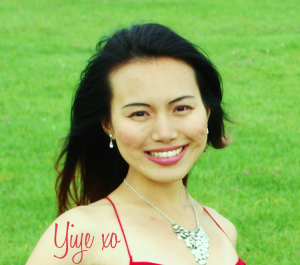 YOU MATTER. It's your birthright to create a business that funds your lifestyle & makes a real impact on your community. A VIP Day can fast-track your growth.
How would you enjoy flying through weeks' worth of Money relationship make-over, soulful client manifesting, self-worth healing + biz nitty-gritty…into a single Abundance Date, with VIP-like attention & guidance?