Money comes and go, so do jobs. Are you a money/client/life magnet that attracts only the "first class"?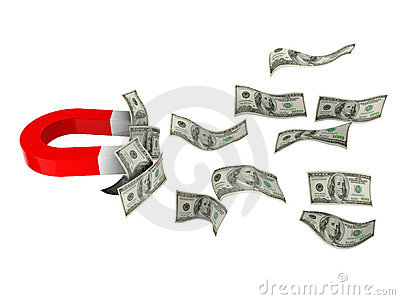 Everyone can be. Some people were born like this, others not. However the good news is that if we are mindful and aim to understand the psychology behind human behaviour and universal laws (eg Law of Attraction), we can train ourselves to be a money/client/life magnet wherever we go!
N.B. client is a generic term here, it is not limited to biz. If you are an employee, just replace "client" with your employer.
Firstly, here are 4 bank accounts you MUST HAVE – they lay a fantastic foundations for your financial, emotional and spiritual wealth.
__________________________________________________________________________
–         You have one or more saving and/(or) investment accounts. You visit sites such as moneysavingexpert, and keep yourself up-to-date with the best rates/options banks offer. You understand some basic principles of investment products.
–          You have a "personal development" account, into which you set aside a percentage of your disposable income every year. You then use this account to buy books or go to seminars in the areas you are passionate about.
–          You have a "buffer" account (aka emergency account). For UK readers, an instant easy-access cash ISA will do a good job.
–          You have an "outrageous fun" account, where you put aside money. How much you put in depends on your situation but you MUST spend it all by the end of each year! How you are going to spend it is entirely up to you. Go travelling, re-decorate your house…. the choices are limitless (I use it to buy dance shoes, martial arts toolkit and tickets/DVD of comedies that make me laugh my ass off).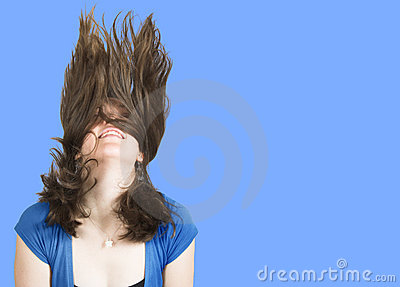 This account helps you recharge yourself thoroughly, so that you can gain energy to put more money into your investment, buffer, and personal development accounts. Let's admit it, in this fast-paced world, it can be very easy for us to lose pieces of our souls from trauma, dramas and some aimless plain hard work.
But this account will help you to put yourself together again. It serves you like an "accountability partner" – if in December you realise that you've got money left in this account, then that means there is more room for you to enjoy yourself!
Every year make sure you increase the size of this fund compared to prior year, and challenge yourself new ways to spend it!
__________________________________________________________________________
The below are 21 statements/guidelines that you should constantly reflect and see if they are true in your life.
–        You don't wait for your 20 days annual statutory holidays, you enjoy yourself throughout the year.
–          You don't wait until the weekend to rest/recharge. You have fun, in small or big ways, everyday. You put more effort into your long-term productivity/sustainability rather than short-term emergencies.
–          You say "yes" to opportunities more than "no".
–          You stand shoulder to shoulder with your customers/clients. You respect their visions, dreams and boundaries, as much as you respect yours.
–         You stand behind your products/services/offerings without doubt.
–          You always negotiate.
–          You constantly challenge yourself to deliver extra value to your clients.
–          You pour your heart/soul into your work.
–          You are NOT afraid to be one of the best in your field, to be a differentiator and offer premium products/services. You are NOT afraid to charge accordingly.
–          When you come across advice and tips you implement them immediately, instead of consuming the information over and over again.
–          You understand that creativity is essential for a "soulful" business. You don't suppress your expressions. You constantly create new products and services. You are not worried that you creativity "might run out one day".
–          You donate money to charity on a regular basis; you are not worried that your money "might run out one day".
–          You forgive yourself and other people easily; you learn your lessons and move on quickly.
–          You are comfortable with who you are (your skin, your body shape, your background, your belief, your philosophy), and if asked, you are not afraid to tell people so.
–          You always make decisions out of joy or love, instead of desperation or fear.
–         You take nothing personally even if someone is hurting you. You understand deep down that person is just scared, wounded and confused.
–          You feel energetic in the morning when you wake up.
–          You give others a lot of support, encouragement and compliment. You have no problem to accept support, encouragement or compliments.
–          You look into the underlying source for any unhappiness, change yourself, instead of blaming strangers, friends/family or society. You know that nothing is "good" or "bad", you only live for the truth.
–          You look for synchronicity in life, let go of any clingy attachment, surrender your controls and expect surprise and amazement.
–          You trust yourself and have an open heart regardless.
________________________________________________________________________
Making all of the above true is not that easy. Otherwise, everyone on this planet would be cheerful, grateful and open-minded all the time. And personally, I must admit for some of the statements I might have to work my lifetime to make them 100% true! But I take up the challenge and I am happy to be a life-long student. Those lessons are so worth learning for everyone, because the results will be very liberating (and you'll probably have to learn them at some point of your life anyways).
Action time!
1. Immediate actions:
If you haven't got the 4 bank accounts, you can go and investigate the options and open the accounts now. Give one genuine compliment today. And don't act awkward if someone compliments you, simply return a "thank you". Have some fun NOW.
2. Medium-term plans:
Aim to be at ease with yourself, recognise that you only deserve the greatest, and act like that too. Have faith that you can be a star and/or a "go to" specialist at your job or in your industry.
Don't hold back on investing in yourself, your development. Consistently dedicate energy and effort to bring the best out of you. Aim to offer high-end services (or performance if you are an employee), and negotiate your rate/salary accordingly etc. Spend your "outrageous fun" account.
3. Long-term mindset:
Think and act like a millionaire! Devote time to do the things you truely love.
Connect with your spirit. Learn to surrender your insecure ego and invite your spirit to take over.Trust that you will gain abundance without having to suffer or sarcrifice much.
Believe that you can live such a fearless and charmed life, and it can only get better. Expect success and peace, because you are well on your way to attracting more money, love, and limitless abundance.
If you have any successful stories please share with us! If there are particular ones you struggle with, I want to hear from you too! Don't be shy, you can email me.
With love, Yiye