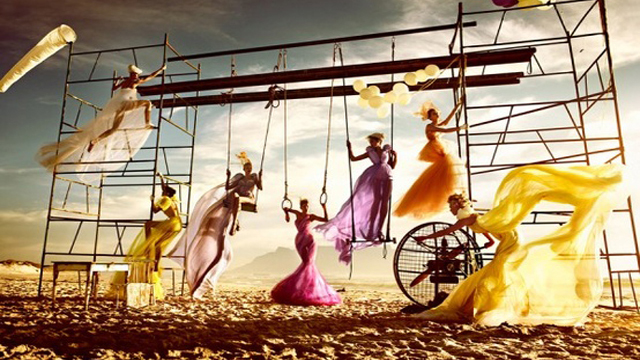 (photo credit: Kristian Schuller)
The real power of your divine femininity is beyond measure. Gone are the days you were a Cinderella waiting to be rescued, it's not even about being female.
Each one of us, male and female, carries within our psyche both Masculinity and Femininity. Now the divine feminine energy raising up planetarily, there is no better time to tap into it + enjoy more success with grace.
I appreciate that "embracing your feminine power" can be quite vague, so I've broken it down into 7 specific steps that you can take.

Step 1: Self-compassion
We grew up in the old energy, where social conditions are harsh. Competitive, insecure, driven by ego – each of us has been there before, because of the stubborn programming that we are not lovable.
We were brought up to ask for external approval consciously and unconsciously.
This tendency only reflects your soul's and childhood wounding, and it denies your gorgeous divine Self.
Solution? Shower endless compassion towards yourself.
Any dramas, conflicts, and misunderstanding in your life is merely a reflection that you can love yourself more.
Forgive all the "mistakes" you made in the past – without them you won't be where you are now.
Accept that wherever you are now, you are exactly where you need to be…
When you activate this awareness, you tap into the divine feminine power immediately.
It grounds you, holds you, nurtures you. And your perspective of self-worth will start to shift.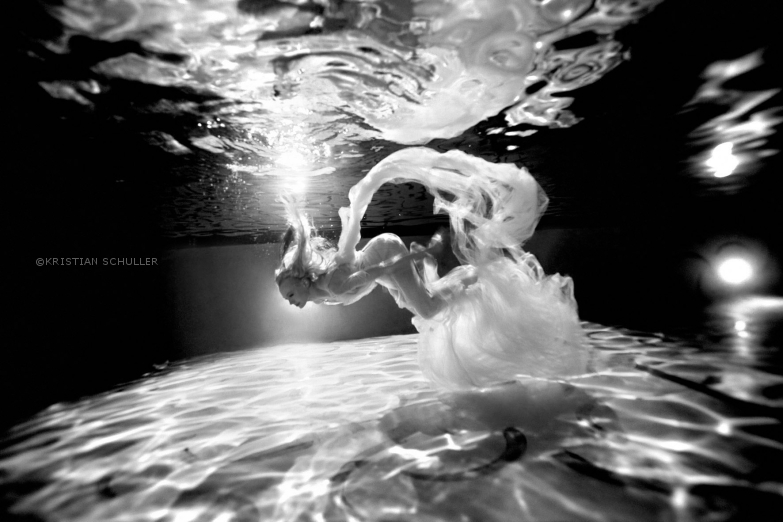 Step 2: Honour your truth
Once you pour unconditional love and compassion towards yourself, you'll able to bypass the self-sabotage & see a more accurate picture in your life, work and relationship.
Now you have the space to hold your truth and listen to your inner voice.
What is calling you at the moment?
learn how to paint?

find a feasible way to quit your corporate job and start your dream business?

combine all your passion into one brand: ie, YOU?

release money blocks & have a full practice?

write a book or blog about your growth lessons to inspire and heal others?
Whatever that is, honour it. Give it a life and take baby steps, until this becomes a solid part of your daily reality…
No more shoulda
You've been doing the "shoulds" more than enough for way too long…
Let go of those who are not aligned with your truth (events and people). Thank them for playing a role in your life, but you have to move on for your own adventure now.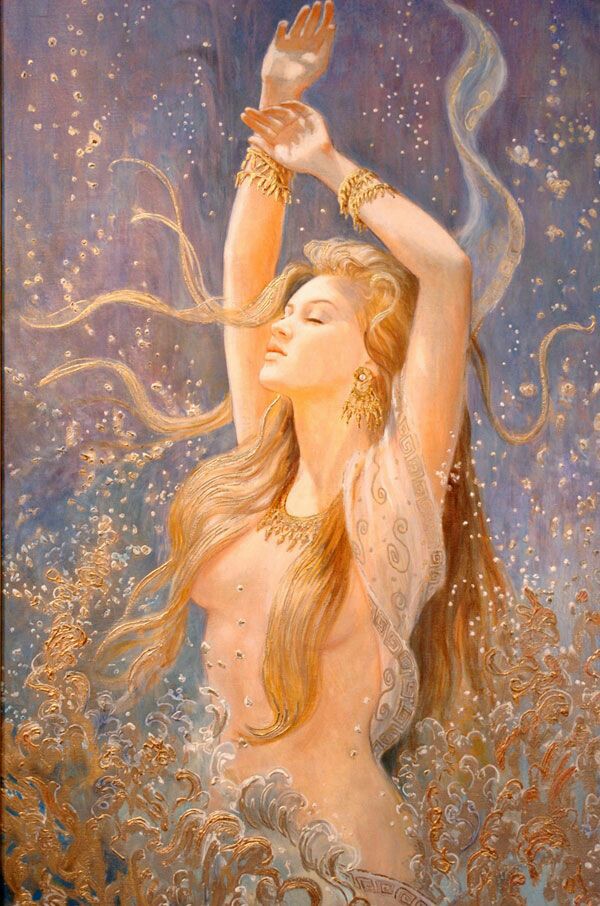 Step 3: Develop your 6th sense & be guided
Once you recognise and listen to your inner-voice, your intuition will be developed further.
Your 6th sense helps you to connect with your Higher Self. You'll start to experience more synchronicity and attract more high calibre spirit guides from other realms.
There are at least a dozen guided moments in your every day life. Are you alert and mindful enough to pick them up?
Because of our stubborn intellect, it's easy to ignore those guided moments and dismiss intuition.
One way to build a better relationship with your intuition is to acknowledge every guided moment on paper – we humans love things in writing, once it is in writing, it'll become hardcore evidence that you can't ignore anymore.
If you just started developing your intuition, then make a list of guided moments every day. And ask your Higher Self to double those moments each day. You'll become better and better picking up vibes gradually.
Our Master Teachers and Light Beings are also fully on board to help us.
Mother Mary
As some of you already know I got really sick when I was 21. But that was also the first time I felt endless peace and being utterly comfortable with everything. [You can read the story here if you wish].
During the challenging time, I was praying and asking for help from Mother Mary every morning – when you have tried everything but nothing works, you just start to pray – the last resort…
I must say that Mother Mary's energy is so comforting and magical.
You can connect with Mother Mary if you want to re-discover and re-awaken your femininity, including:
How to build the right boundaries (you can take reference from other people, but ultimately you the one to call the shots).
How to change the pattern from pushing too hard to simply attracting more interesting and positive people and work in your life.
Or if you are going through some illness, don't hesitate to call Mother Mary to help you recover.

Lightbeings
There is a powerful group of lightbeings called Pleidians.  I'd love to introduce them to you if you haven't heard of them yet.
They are from a planet which is much more evolved spiritually than Earth (that's the direction our Earth is heading towards by the way).
Pleidians look are very much like us, just that they are taller and lighter (the clue is in the name – lightbeing!)
In fact, many lightworkers are Pleidian descended. And Pleidians, our big siblings, are here to facilitate our planet's evolution.
How do you know that you are being guided and influenced by Pleidians?
You will feel a calling to dance.
When I was working with Anja, a former client and also a dear friend now, I had an overwhelming feeling of the presence of 4 beautiful Pleidian sisters. After connecting with the spoken sister of them, Anja was encouraged to dance more, and her Pleidian guides will be around  at 1pm everyday to guide her dancing freely.
Many people think that guidance is vague and too woo-woo. However, from my experience (both for myself and my clients), guidance can be extremely practical, hands-on and specific.
And interesting. Because, for example, I was told that my Pledian sisters are friends with Anja's in their dimension. How sweet!
Mother Earth Gaia
I must mention our Mother Earth's consciousness, namely Gaia while talking about femininity.
If the sun is the universal masculinity at his best, then Gaia is the universal femininity at her best.
There are many wonderful ways to connect with Gaia.
From simple things such as hugging the trees, lying on the grass, to channelling Gaia's energy while you are arting.
Another beautiful client Tracy, a healing artist, connects with Gaia regularly when she paints.
Check out the energy behind her painting.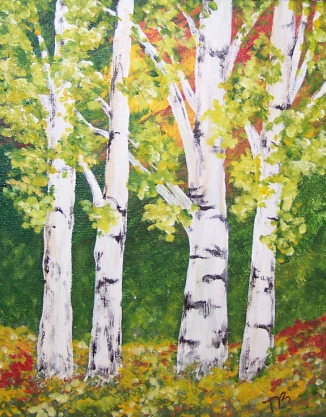 Gaia's powerful vibration not only brings healing energy to you, it also makes your work radiate to its audience.
Step 4: Unleash your sensual innocence
Your divine feminine self is extremely playful.
Your feminine self wants to be intrigued and aroused by beauty with all your senses (including your 6th sense), have an appetite for creativity and pleasure, and keep your ecstatic fire on.
Infuse your playful and feminine spirit into all aspects of your work and life.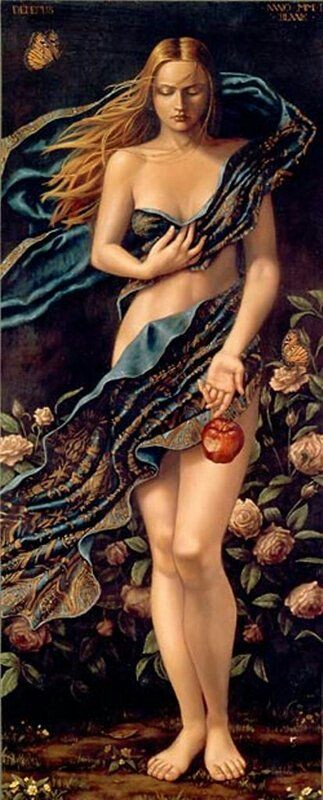 Ask yourself the questions:
– Where in your life/work are you being too serious? Sure, you take the responsibility of your career and wellbeing, but nothing should be too serious to override your playfulness.
– How can you use all senses during your down time?
Sensuality is not just a physical act, but more of a state of mind and a way of living.
A really simple example, when you hug your partner, have a full-body hug, touch, smell, listen to his heart-beat and sound of the breaths, feel and "taste" the vibration and connection in the air.
Step 5: Own your zone of genius
Your zone of genius is something that "if only you have enough money, if only nobody judges you, if only you feel more confident", you'll definitely do.
The Big Leap is one of my favourite books. It discussed the differences between zone of excellence and zone of genius at length.
So many of us are seduced and trapped by our zone of excellence (ie, you developed some skill sets, which allow you to do a good enough job), not fully committed to our zone of genius.
I could do a very good job in Finance – but there was no way that I found such intimacy, such connection, such satisfaction, which I experience in my current work.
When I used to work in Finance, I pray everyday that: "No challenge, please let everything be the same as last month".
Now, when prospects approach me saying that they've tried so many courses or coaches but their transformation is not yet happening. As much compassion as I feel for them, a part of me is awakened and my inner voice says: "Hell Yeah. Let's do it!". As long as they are willing to be guided, I have a great degree of assurance, and I could tell them with excitement, "Relax into the process, it is your time now and your transformation is just around the corner"…
You have your zone of genius too, it is a combination of gifts that you have brought forward from countless past lives, gifts that have been showered upon you, skills that you keep practising and honing without realising it.
It is your purpose and your responsibility to OWN it.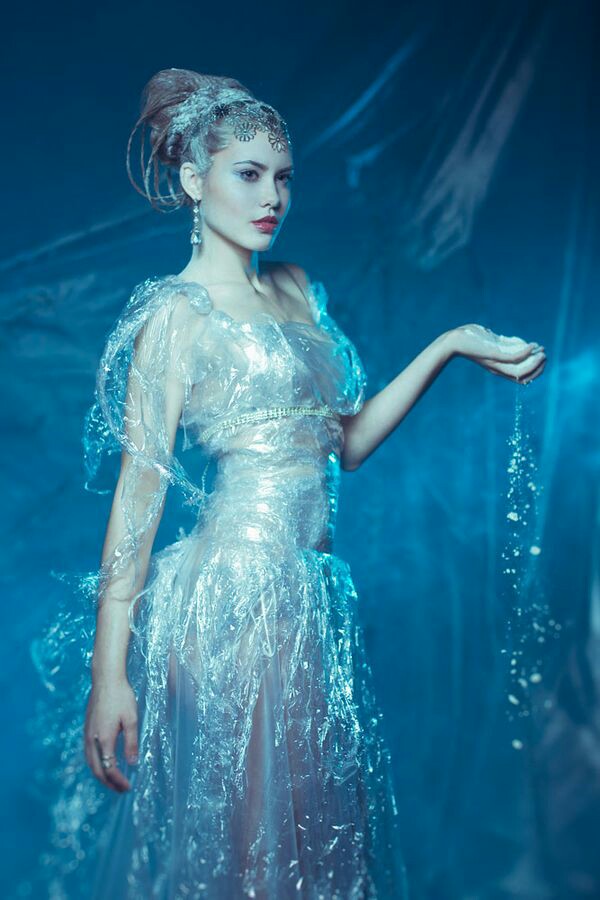 Commit to your zone of genius before you commit to anyone or anything else.
Recommit to your zone of genius every day.
In this zone, there is NO COMPETITION, but pure divine expressions.
When you carry yourself this way, you hold a really high frequency. And that frequency ignites and amplifies light in those who are around you.
At the same time, consciously surround yourself with people who are also committed to living in their zone of genius. Because their energy nurtures and amplifies yours too.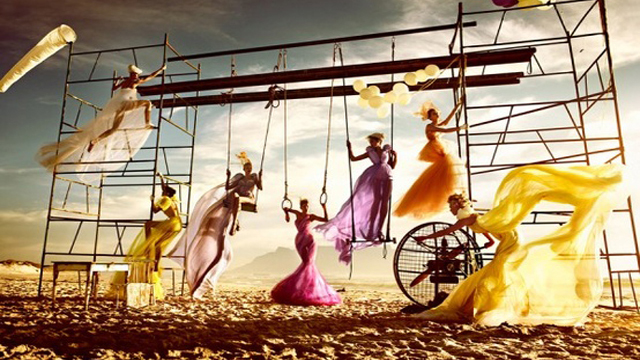 Step 6: Activate your 7th sense
By now, you are able to see the truth in your life, honour your truth, develop your 6th sense, unleash your playful self, own your zone of genius, and shower compassion towards everyone.
You'll feel that we are all inter-connected at a deep level. (note, you'll indeed feel this, not just hear it intellectually)
You genuinely adore every spirit that you encounter (though you might not like someone's personality, you'll know that the personality is just a tiny picture in the grand scheme).
You consciously practice sending love and light to everyone you know, especially those who are difficult to "deal with".
When you go through some personal wounds, instead of dwelling too much on "your story", you realise the pain and darkness fellow human beings are also going through + you treat this as an opportunity to heal and uplift our planet.
You actively seek to see, appreciate and engage the beauty and essence within everyone.
No one is special, yet everyone is special…
It's not always easy to use your 7th sense. I know that I certainly struggle when I get "too busy". To get around it, I have one non-action day per week, as a non-negotiable, to play with my 7th sense, capture beauty within everyone around me and give away genuine compliments freely.
As soon as I invite this non-negotiable day back, I feel centred, empowered and loved.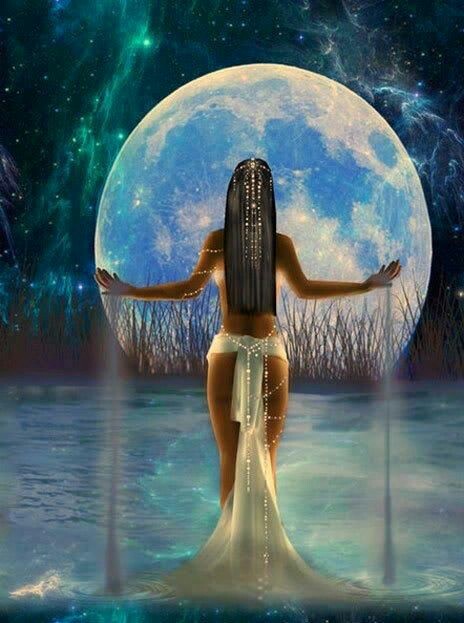 Step 7: Dare to claim your own authority
Most importantly, your femininity is unique, it's different from mine and everyone else's.
The above is just my truth, my femininity. It's only a guideline which shouldn't override your own inner authority.
Unleash yours and share your experience and lessons with others.
As my teacher always says that you can't succeed unless you remember who you are; you can't succeed with ease or grace unless you activate your feminine Self.
All my love,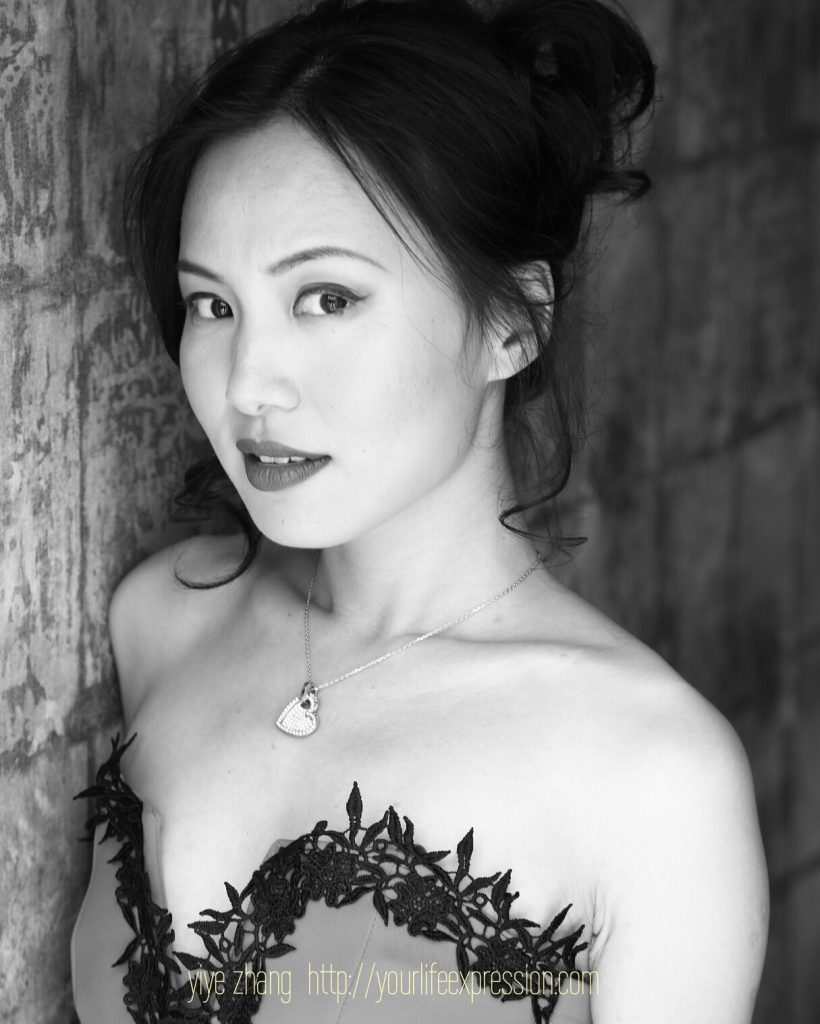 How do you embrace your femininity? Want to lean back in your Divine Feminine Self & learn how to manifest with ease and joy? Check out my Advanced Manifesting Course.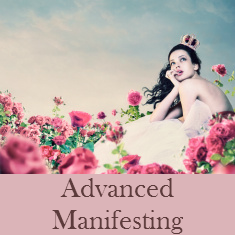 New here? I invite you to grab the FREE gift by signing up to my mailing list.
If you find this post helpful, please share it on!