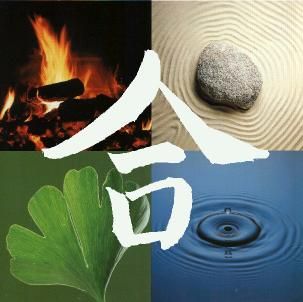 photo credit: ourpsychicart.com
I'm off to China shortly and before I go, I want to share some Fengshui tips – an ancient art that goes back 5,000 years.
As you know, everything is inter-connected in our Universe. Make sure you provide yourself a supporting environment to attract all-round prosperity.
Although Fengshui is quite complex, here are a few simple tips to enhance your prosperity:
Creative & Spiritual
1. You have a "helpful people corner" in your house.
Generally speaking, it is right opposite your front door. Perhaps it is another door, or a wall, make sure you decorate that space with great care. Whenever you hit a creative block, you can sit in this corner, meditate and meet your "muse".
2. Have a mini-altar at home AND work
Many people do have an altar at home, but not necessarily in the workplace. Having a mini-altar in your workplace can calm your nerves and help you stay focused. It doesn't have to be something big, a small collection of pictures (eg, Archangels) can work a charm. I used this method to keep away rude people back in my corporate days.
3. Keep your windows clean
Do you always clean the inside of your the house but forget about the outside? Clean and clear windows also enhance a clear vision of your future.
Money & Finance
4. The brightness of the entrance of your house is very important.
Check if the lighting at the entrance of your house is bright. If not, make sure you install some lights, or if this is not practical, at least light some candles there.
5. Make sure your coin jar is kept away from your front door, otherwise it stimulates unnecessary money outflow.
6. Always keep your purse and handbag clean, organised and off the floor.
7. Your kitchen has direct links with attracting ongoing financial wealth.
Keep your fridge clean with fresh food.
Keep the cooker clean and use all burners equally.
Relationship
8. If you want a lasting and intimate relationship, buy furniture that comes in pairs.
And hang out with happy couples more often – their energy can soothe your subconscious wounds and help you move forward more freely.
9. No clutter under your bed.
If you must store items under the bed, keep them organised within storage boxes that have lids on.
10. Only wear comfortable shoes.
It's a symbol to the Universe that you'll only attract healthy and positive relationships.
Finally, always surround yourself with people who see your beauty and essence. It can feel quite lonely when you have just had your spiritual awakening experience. So make sure that you have an emotional environment which is supportive for your success.
Sending you all my love + good vibes,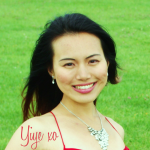 Intuitive & Abundance Guide,
I decode the mysteries of your soul & simply your path to abundance. Check out my Abundance Shop. Want my 1:1 help? Here is how we can co-create together for you.
ps. Did you find this post useful? If so, please share it on – thank you so much!
New Here? You can grab my FREE training series: Intutive Money, Turn Your Purpose Into Prosperity.