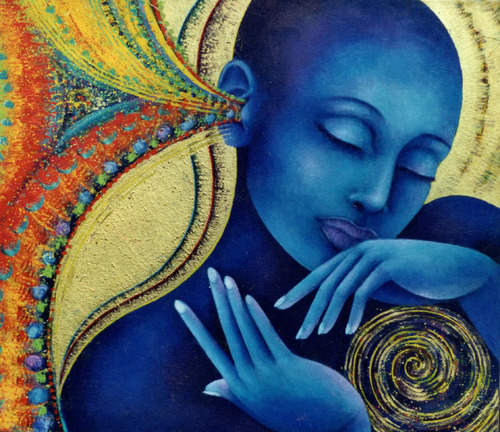 "All religions, arts and sciences are branches of the same tree. All these aspirations are directed toward ennobling man's life, lifting it from the sphere of mere physical existence and leading the individual towards freedom."
– Albert Einstein
What is your life purpose? The answer is down to the individual, of course. Some are meant to help the poor, some to invent cutting-edge products, and some to write more books that change the world.
However, having been working with hundreds of people from all walks of life, there are three underlying themes to your life purpose.
1. Cultivate and share your gifts
Each of us was born with countless gifts, and you are not meant to hide them in the corner. Your gifts are not your skills.
Skills are acquired. For example:
by working in data entry, you can develop your skills in excel;
by working in project management, you can practice organisation and prioritizing;
by working in a multi-national team, you can learn about how to collaborate and bring a common goal to fruition.
But you are way bigger than just a software system, "putting things in order" or "meeting a tight deadline under pressure".
Your gifts are like raw jewels. They come naturally to you, yet you might still need years of devotion to bring out the best.
You were showed by countless gifts as soon as you were born, which you might not even notice.
Your gifts are the voice of your soul, the signature of your essence.Whenever you use your gifts, you feel immensely at ease, and you often leave others in awe – they can't figure out how you do things the way that only you can do!
The problem is that many don't value their gifts – because gifts come naturally. I have countless clients who came to me with confusion that their gifts come so easily that they feel like a fraud to charge for their services!
The truth is: your gifts absolutely have value to other people. The more you use your gifts, the closer you are moving towards your genius zone thus living your purpose.
Your gifts are unique to you. And it's your responsibility to rediscover them, honour them, cultivate them and share them.
Don't be afraid to tap into your full potential:
"Our deepest fear is not that we are inadequate. Our deepest fear is that we are powerful beyond measure. It is our light, not our darkness that most frightens us. We ask ourselves, Who am I to be brilliant, gorgeous, talented, fabulous? Actually, who are you not to be? You are a child of God. Your playing small does not serve the world. There is nothing enlightened about shrinking so that other people won't feel insecure around you. We are all meant to shine, as children do. We were born to make manifest the glory of God that is within us. It's not just in some of us; it's in everyone. And as we let our own light shine, we unconsciously give other people permission to do the same. As we are liberated from our own fear, our presence automatically liberates others."
– Marianne Williamson
You can have so many gifts such as listening, creating, teaching, learning, dancing, painting, writing, speaking, having a big heart…the list is endless.
Don't play yourself down just trying to fit it. Share your gifts generously and shine your light unapologetically – because of YOU, more and more people will give themselves the permission to do the same.
2. Be of service
You are here to make an impact. You are here to make our gorgeous planet a better place for the next generation.
No matter where you are in life, you can serve your purpose this minute, even if you haven't found your desired job or launched your big business yet.
Back in the day, before I started my own purposeful & heart-based business, I was buried with loads of tasks that didn't really inspire me. I felt so miserable and frustrated.
Luckily, I realized that it's up to me to align my job to my life purpose, even though I wasn't able to live my "big dream" immediately.
I know that I have a gift of non-judgemental listening. I thought that instead of sighing all day long, I could brighten up the day by being a good listener for my colleagues and friends.
I proactively arranged lunch with colleagues, asked them about their day, listened to the challenges in their personal life and offered advice whenever I was able to.
It sounded like a very insignificant change, but it pushed me back onto my path – I started serving. And in turn, I felt my days were more meaningful and it helped me look forward to serve in an even more meaningful way later on.
If you can just add a little bit more love to the world than yesterday, then my friend, you are already on your way to living your purpose.
3. Express your most authentic self
This is not just limited to the artists.
You are here to live your truth. 
What do you believe in?
What lights you up?
What make you come back to life after a tiring day?
What make you lose track of time?
Currently, many cultures in our society do not encourage any of the above (but I'm positive as the world is improving), as a result, your inner-child is afraid to simply be herself/himself due to some past wounds.
But you cannot hide away your most authentic self, who is always yearning for witness and self-expression. The more your resist, the more it will persist.
In contrary, as soon as you allow your most authentic self to come out of its "closet", your satisfaction for life will reach a completely new level, although I do understand how much courage it takes.
To share my story, with a science (Maths & Physics) degree and a financial/system background, for many years I had been ashamed by the deeper aspect of me – the intuitive, feminine, playful and artistic self.
By age 28, I've already had my own successful financial consulting business. On the surface, everything was almost perfect. But deep down, I was so suppressed and depressed.
I turned to long working hours trying to fill in the void. I traveled to many places in search of the missing link.
But that missing link was just me – the aspect that I've been ignoring for two decades.
In the end, I had no choice but to acknowledge my most authentic self. Coming out of my "closet" was so nerve-wracking that I'll never forget the day when I "came out", I was hiding in the toilet and sobbing, "How will people perceive me from now on?…"
Yet, that was the day I became truly liberated:
Instead of questioning, "What's the wrong with me?" I started affirming: "This is who I am."
Instead of judging and laughing at my intuitive and creative gifts, I acted upon them – launched my dream business in record time with no prior industry connections.
Gradually I became one of the happiest people that I've ever met.
I'm sharing this with you to let you know that you are NOT alone. And you deserve to be seen. When you acknowledge and welcome your most authentic self, s/he will reward you the best possible experience beyond your imagination!
Starting from today, ask yourself:
+ How can I bring more of my creativity to my work and life?
+ Where am I still withholding my true self?
+ Who do I want to hang out more with (and who do I need to hang out less with), so that I feel more courageous to be me?
Step by step, you will build a better connection with your true self. And this connection will bring more meaning to your life and make you blossom throughout your career, your business and your relationships.
Would you like to learn how to express your best & most authentic self? You can get your Inner-Master Bundle here.
Did you find this article helpful? If so, please share it on, thank you!
Next step: download my FREE eCourse: Intuitive Money – Turn Your Purpose Into Prosperity.