Radiant Reviews
With gratitude, humility & joy. At the end of the day, receiving love and light is the same as giving. So honoured that my path has crossed with theirs – hopefully with yours too!
What I enjoyed most about the VIP intensive was Yiye's gentle but challenging approach to help me shift out of my money blocks. Her advice was so simple but the impact in my business has been profound. I easily quadrupled my investment with working with Yiye within a few weeks.
Since working with Yiye I've totally shifted my mindset around money and abundance.
Clearing my money blocks was instrumental in helping me make space to receive several new clients, all of whom selected my highest priced offering.
Yiye also helped me understand how to invite people to work with me in ways that felt easy and natural.
I absolutely recommend Yiye to anyone who is feeling stuck or challenged with feeling like they are not receiving the kind of abundance they are looking for.
Working with Yiye should be mandatory training for heart-centered entrepreneurs.
The three most important things you should know about working with Yiye is that she is very generous and warm but also no-nonsense. She provides excellent advice but makes it clear that you have to be willing to take action if you want to see results. And finally, I felt her belief in me and my work and would definitely work with her again.
I've had a huge increase in my client base ($5,200) and it's been so great because these are my ideal clients! I've had several people talk about my home page and how they could relate and it really resonated with them. Thank you SO much for that. I was struggling with that for months!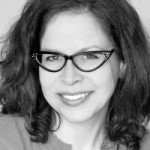 "After the pre-work (before the actual Intensive), which is very unusual and really works well, I felt much more comfortable around money. It's amazing for me to actually be able to say this - but yes, it's true. I opened my bills and actually felt "casual" about it! Yiye actually brought up a lot of energetic issues around money for my even with this pre-work that I then went in and cleared in my Akashic Record. Very helpful! 
I enjoyed Yiye's kind and gentle manner and obviously she is a very open channel to the highest good of her clients. As a healer and intuitive myself I find it so helpful to have a fresh set of eyes on my business and Yiye is very gifted.
I would recommend Yiye to anyone who needs help to increase their client base, get clear on who their ideal clients are, feel more comfortable around money, manifest money and any other intuitive questions you have.
She's gifted, she's caring, she wants the best for you, she's professional and reliable!"