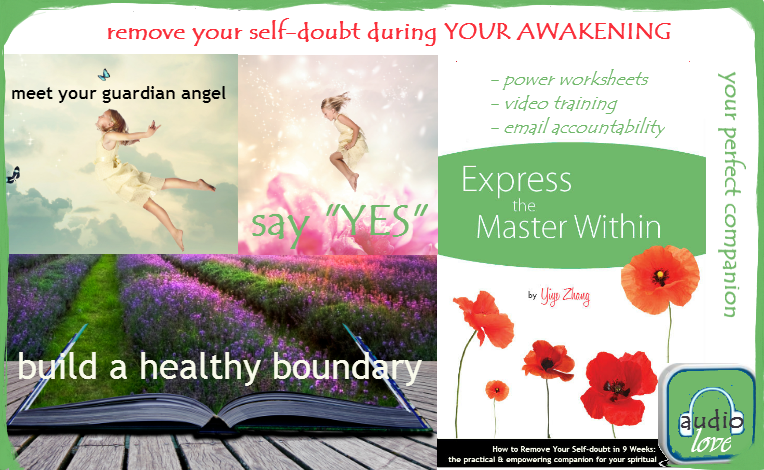 Your soul desires to be a full-time healer, coach, inspired creative/visionary or service-based entrepreneur, but right now you are stuck in your cubicle dealing with those who have a negative influence on your energy.
You have a wonderful idea, eg, launching a new product, writing a book, having your own photography exhibition, or composing a piece of heart-felt music.
Deep down you want to use your originality and talents to inspire and heal people; you desire to provide a heart-based service to change the world for the better.
However, you haven't got the guts to claim your most natural gifts yet, the self-talk of:"who the hell do I think I am" often gets in the way; busy schedules and other responsibilities in life often overwhelm you…some days things work, while other times they don't – you are not sure whether to carry on or stop.
People around you think you are crazy and unrealistic, you have been feeling drained and frustrated having to justify who you are.
You are not alone. I have been there too. I suffered from writer's block for more than 10 years. I felt like an idiot and lost all my confidence when I moved to this country on my own at 17. I was thoroughly abused by a couple of ex-managers in the corporate world. I was depressed and suppressed. I was pretty ill, both physically and emotionally. I was lost and confused….
And worse, as someone who is naturally empathetic, I was on autopilot absorbing my surroundings: I was happy when people around me were happy, miserable when people around me were too.
I felt squashed and trapped, but nobody was able to explain to me what was going on…
Fast forward – that's all OK. Here is the good news: power, confidence & energetic elevation and protection can all be taught and learnt.
I've learnt how to trust this benevolent power + use it wisely no matter what is going on in the outer world. I was able to cure my physical health after a pro-longed illness, land a job (with a £15k payrise) within weeks of Lehman Brothers going under, and quit the corporate world & built a creative online biz while everyone else was shouting:"Are you out of your mind? Recession! Recession!"
And now, I ONLY do what I love throughout my day…
And I know that you can be happy, powerful and express your best self too!
Remember that it is never that you have failed, but the way you chose to approach success is not working. So be open-minded and keep exploring new ways.
You are too precious to settle for anything less.
You just need a proven system that puts aside your self-doubt, worry, frustration and cuts all the crap.
After 10 years of research, both intentional and unintentional, in creativity recovery, psychology, frontier science such as quantum physics, ancient philosophy and spirituality, I am very excited to deliver this system to you, a step-by-step guide for you to reconnect with your Spirit and reclaim your power.

You are NOT visiting this webpage by accident. This will be your life-changer, and today is just the beginning of your extraordinary life that will only get better and better.
Yesterday for the first time I converted a client without offering a discount! What a liberation!
"I went through the course immediately, because I'm new to business and I always had boundary problems. I'm so grateful! The video training spoke to my heart and answered my potential questions. They hold the light for me to step up. Yesterday for the first time I converted a client without offering a discount! What a liberation! Thanks Yiye, for everything you do. Lots of love!"
Here are some examples of what you can get out from this e-course:
– 9 x power ignition course material via email to keep you started and accountable, you'll learn some cool techniques such as:
how to upgrade your power & switch your frequency instantly;
why vision board does NOT work at times and what to do instead;
7 important questions to ask yourself when you feel misunderstood and alone;
– A guided meditation to help you "meet"/connect with your very own Guardian Angel (even if you have met your Guardian before, the insight might surprise you, I'll also share a story when my Guardian Angel changed once I started doing psychic work professionally);
– 2 x video/audio training on how to build a healthy energetic boundary, so that no one can "psychically vomiting" on you;  1 x audio to listen to in order to clear your energy daily
– 2 x video training to guide you transform your fear into love + have a full-body "YES". You probably have heard about this concept a lot, but wouldn't it be wonderful if someone can guide you through step by step and actually DO IT and LIVE like this?
I now love stepping into my higher vibration, it's increased my clarity and awareness.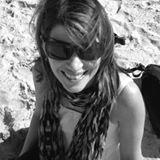 Full of great practical tips that are life changing yet only take a few minutes each day. Your video on how to build an energetic boundary is fantastic that I have taken away with me. I especially love the practice of 'pushing' away my energetic field and creating a boundary and this is something I now do on a daily basis.
I love listening to the 7 daily rituals..I now go about my day with a new sense of direction and can feel all the benefits from implementing these wonderful rituals. Thanks Yiye!
Angela Lindegreen
Coach, Australia
PLUS: bonuses to thank you for your light
1.  You probably know how stubborn your subconscious mind (aka top dog, inner critic, censor etc) is. To assist you further, I'd love to give you the access to a subliminal audio to reprogram your subconscious self (ie, you can build your confidence & raise your vibration while you sleep away) (value $20)
2. My popular & gorgeous e-book Express the Master Within, which synchronises with the e-course itself. Having read so many self-help books in the past, I fully appreciate that insights aren't useful unless you take action. And to help you take action, I've added "over to you" action sections throughout each chapter, so that you can note down your thoughts and results immediately. They are easy to follow and implement. I have also provided real-life examples all the way through, including a few challenging situations I faced in the past. Plus there are also affirmation sheets which you can print and put them around you. (value $48)
If you feel that you've indeed had enough of the self-sabotaging pattern – it's time to claim your true power which will never fail you or backfire…
Feeling called?
 Stayed tuned, this course (live version is coming in early 2016!)