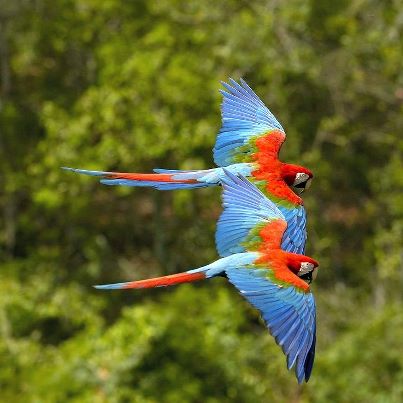 I came to this country 11 years ago wanting to "find freedom". Through all the deep sh*t, dramas, support, compassion and loving guidance, I've now realised that freedom is not something I could ever find externally…but something that we must liberate from within.
It starts with forgiveness. Forgive myself and forgive everyone else, no matter how "terrible" the experience was from my ego's point of view.
Yes it hurt; yes it was a real struggle; yes "I still can't believe what they did"; yes it took me years to put my life back together piece by piece…
But you know what, I had my own part to play too.
So I decided to release them; release the karmic energy we CO-CREATED which made me twist and turn at 3am. Release them to make room for inner peace.
They don't owe me any more – absolutely not.
They have their own challenges too – it is not my place to judge. Plus being judgemental is so exhausting: OMG why she would do things this way; if I were him, I would drag it on like that….
But I am not her or him. They have their own lessons to learn, fears to overcome, cords to cut and patterns to shatter (quite often accumulated from lifetime after lifetime).
When I look at their journey through the lens of my spirit, it's actually pretty incredible!
Plus without them, I probably still wouldn't be able to take off my masks and reconnect with the real me.
The real me inside would rather be in love. In love with this crazy but beautiful, rich, charismatic world; in love with the happy or grumpy; in love with the rich or poor…I'd rather  watch my heart growing exponentially than b*tching about the old stories over and over again.
Once you reach this state of being, you ARE free, whatever you are doing, wherever you are, whoever you are with.
When your spirit is in charge, nothing can hurt you anymore, nothing can override your free will. Because your vibration is too high, too powerful.
When you live in this manner, people WILL feel the difference, although they might not be able to put a finger on it.
But they will feel the energy shift.
And my friend you'll notice this yourself too. You can feel your sight becomes sharper and your eyes become softer – that's when you let your own spirit borrow your eyes to see this world (including yourself).
If you want to be open and receptive and live in this style – YOU CAN. This is nothing to do with where you are from, how much is in your bank account, if you went to university or not…it only takes decision, but your very own decision.
Well, that's my little insight about freedom and liberation after building a life almost from scratch in a foreign land.
May I also ask for a birthday favour please?
Click "reply" to this email, spare 2 mins and let me know:
a) What are your goals for 2012? How far have you got in achieving them?
b) To help me to help you more effectively, which areas do you want more tips/advice/tools in the future?
1. How to apply spirituality and metaphysical laws into growing your business and life, so that you'll get results fast while having fun;
2. How to get noticed from the crowd; how to do list building and online marketing effectively; how to increase your income in a short period of time;
3. Prosperity: how to improve your relationship with money; how to make your businesses a sacred channel/vehicle of your talents + purpose;
4. How to overcome fears, achieve true balance, stretch your comfort zones without feeling overwhelmed;
5. Tips to unlock your potential, boost your creativity and overcome creativity blocks;
6. Behind the scenes stories: how I turned sh*t into gold; my personal challenges; my karmic lessons and how I go about learning them; how much I spent on personal development; which courses I attend (and value gained);
7. Body movement videos: how to use dance moves to balance your 7 chakras + unleash your most sensual, fearless and graceful self;
8. More on intuition and psychic channel development; working with our spiritual guides and angels;
9. Other (please specify here).
All you need to do is to shoot an email back, eg. My goals are _________; and I want to know more on # 2, 3, 5.
yiye[at]yourlifeexpression[dot]com
I will give away two prizes:
The first prize goes to the first reply I'll receive. I'll connect with your guides and answer your most important question about life, business or spirituality (worth $50).
I'll put the rest of the replies in a draw, and pick up one lucky participant and give away my ebook: Express the Master Within (worth $24, if you already bought it, there is an alternative prize available). Replies to be received by 31 Oct 21:00 GMT.
"See" you in my inbox! yiye[at]yourlifeexpression[dot]com
All my love
Yiye
New here? I invite you to sign up + be the first to receive the next free update + more surprise prizes.
Also download the COMPLIMENTARY PREVIEW of my book: Express the Master Within, a proven system to unleash your true power and remove your self-doubt in 9 weeks.