Shop
Dear lightworkers & spiritual entrepreneurs, my deepest desire from creating this shop is to heal those who feel on the edge, empower those who struggle with self-worth, and entice those who are ready to uplevel, yet need more guidance and practical tools during this delicate process. I've made these products for you to simplify your path to abundance. I hope that you'll enjoy them to the max…
Praise for Yiye
[#1] Money Love Playbook
"How you do money is how you do everything."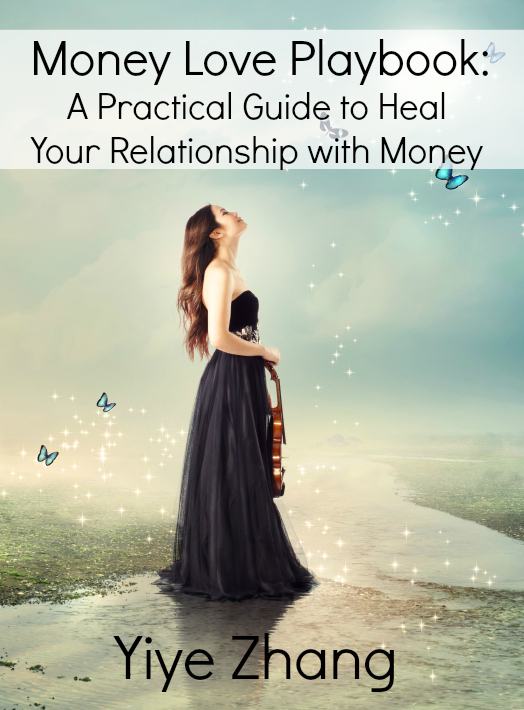 You know that Money cannot guarantee your happiness, but worrying about money can almost guarantee your unhappiness.
Your Money relationship is just like any human relationships, the more you respect and nurture it, the more you'll be nourished and loved back.
Drawing from my 13+ years experience working directly with Money and numbers, as well as energy healing for over 150 lightworkers, I've put my best Money tools together in this Playbook for you.
What you will get (PDF file instant download): + 137 pages (c. 31k words) of inner-child friendly exercises + practical & ready-to-implement tips + DIY healing tools + educational guidance that you won't find elsewhere in the market
Give yourself permission to heal your wounding & receive more Money & Abundance. This is your faithful digital guide to transform your Money & Abundance habit, your perfect year-long companion.
Your Investment: £18 (The eBook will be delivered to your email immediately after purchase. Secured payment via paypal)
"Yiye is really gifted at helping to
remove money blocks
." – Christian Marie Herron | ChristianMarieHerron.com
"…I have had beautiful breakthrough and aha moments" – Mélanie Sylla | www.manukya.com
"Thank you for the training materials – they've really made a difference. My alchemy box is working its magic already!" – A D | UK

Click the button above (or here) for INSTANT ACCESS.
[** Are you a customer of my Money First Aid Kit course? If so, check your bonus email, this is complimentary for you!]
---
[#2] Creating Prosperity Subliminal Audio
"What you seek is seeking you." – Rumi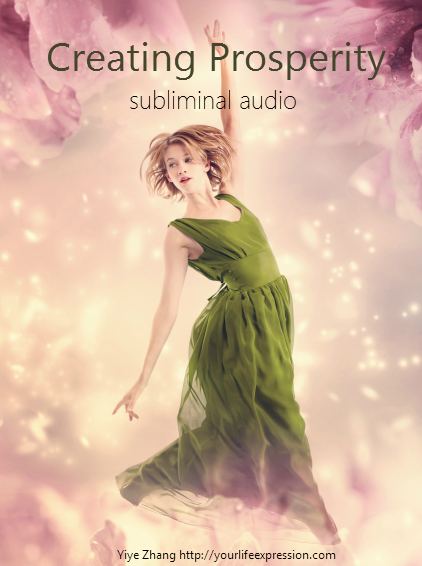 Creating abundance and prosperity is an inside out job.
External tools are helpful, but they are not the full picture – your subconscious self needs to be fully on board too. Right now, it might be in conflict with your vision – otherwise all we need to do is to read The Secret, right?
I want to make your life easier: so I've made this subliminal audio for you. Listen to it as often as possible,  this is one of the best ways to reprogram your subconscious self to get on board with your desire such as heal your self-worth, raise your rate, manifest your dream house…
What you will get (MP3 file instant download): 23 minute subliminal audio (with relaxing background music), consisting of messages and mantras that operate below the level of your conscious awareness to create a profound shift in your mindset.
You are the creator in your life and business. Listening to subliminal audio is a powerful way to support your vision.
Your Investment: £10. (The subliminal audio will be delivered to your email immediately after purchase. Secured payment via paypal.)
"The course and subliminal audio is really powerful. I can feel my
attitude towards money
beginning to
shift
." – AmberleeRose.com
"I believe this (a guest post being featured on a big blog site) came as a result of the subliminal audio that I've been listening to twice a day. So thank you!" – Alexis. C., USA
"I have done a lot of guided meditations along my path, but with the subliminal audio, I feel that your meditations are truly powerful." – Christine. H., Colombia

Click the button above (or here) for INSTANT ACCESS.
[** Are you a customer of my Money First Aid Kit course? If so, check out bonus email – this audio is complimentary for you!]
---
[#3] Inner-Master Bundle
"Knowing others is intelligence. Knowing yourself is true wisdom." – LaoZi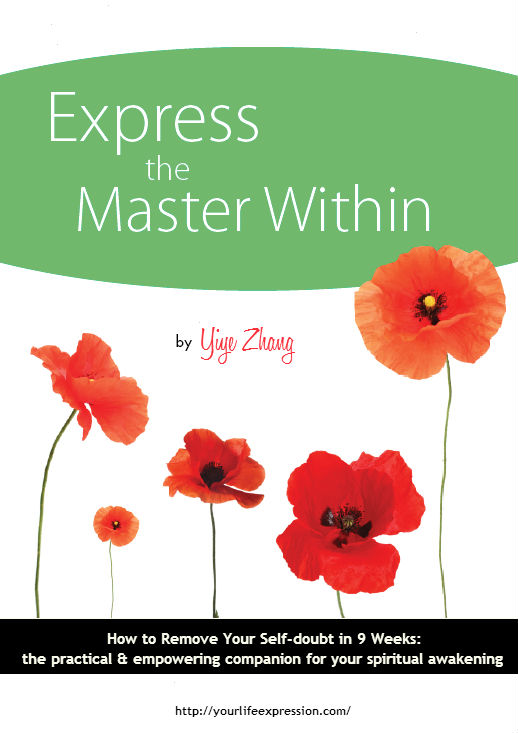 Deep down you want to use your originality and talents to inspire and heal people; at the same time your inner-critic keeps bothering you: "Who do you think you are? such a fraud…"
Have you been trying so hard to "move beyond your fears and doubts", but things just do not work?
You've followed the old-school gurus' advice: "Let's conquer the fear!" But you only ended up exhausting yourself even more…
Ever wondered why?
Your Inner-Master was not on board.
Feeling called to recognise, rediscover and reconnect with your Inner-Master?
Congratulations! You will succeed with more ease or grace with this connection.
Your own Soul, your Inner-Master, is the most powerful Guide by your side.
Listen to your Soul's voice, tune-in.
Welcome and embrace the presence of your Inner-Master.
What you will get:
1 x Guided Meditation: Embrace Your Inner-Master (mp3 audio file instant download). This multi-dimensional journey is guided by the 30-minute meditation, with soothing background music. You'll feel the safety, belonging, and freedom that you've always longed for.
1 x 9-week Experimental eBook: Express the Master Within (PDF instant download). Much practical wisdom is packed in 108 pages (c. 25k words). You'll be encouraged and guided, step-by-step, to align your physical reality to your Soul's vision.
[Bonus] Fear To Love mini video workshop (a very simple yet overlooked process). I'll guide you transform your fear into love and have a full-body "YES". You probably have heard about this concept before, but wouldn't it be wonderful if someone can walk you through step by step and actually DO IT and LIVE like this?
Your Investment: £22 (Both eBook + meditation will be delivered to your email immediately after purchase. Secured payment via paypal.)
"I found the exercise of
transforming fear
is particularly helpful.
 I used it as a guide whenever I face an obstacle.
I reread the book, identify which stage am I at and use the exercise described accordingly and it's always been helpful" – Anh Hoang |Photographer
"I got back in touch with several childhood dreams which have been lost on the way. I am no longer afraid of being judged by people because of my dreams." – Cindy Leach | UK
"Thanks so much for sharing your story courageously, which I can relate to a lot, and it really helped me to put things into perspective." – Susan | USA
"I now love stepping into my higher vibration, it has increased my clarity and awareness…" – Angela Lindegreen| Coach
"Fabulous! I really enjoyed your book; you've provided a lot of great ideas and advice!" – Amy Scott | nomadeditorial.com
"Beautifully simplistic with powerful messages. You have a gentle voice which is captivating." – Karen Devine| karendevine.co.uk
"I really enjoy the fresh energy this book and meditation give to me." – Barbara, 52 | Canada

Click the button above (or here) for INSTANT ACCESS.
[** Are you a student of my 9-week Self-Mastery course? If so, check you bonus email – this bundle is complimentary for you!]
---
[#4] Advanced Manifesting Course
"Without vision, we perish." – Proverbs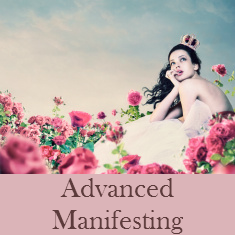 You are a pioneer. You are here to break off the old and create the new.
Right now, you are working on your unique & divine business which didn't even exist before.
You are excited, yet scared – no one has walked your exact path before!
Manifesting becomes a real adventure when it has nothing to do with what other people want for you, but what do you want for yourself? It's an alchemy of your spiritual journey.
Give yourself permission to go to places you've never been before: write that book within, beautify your business venture, call in abundance, paint, dance, make a leap…
You are no longer in a cramped space of bitterness but into capacious heart. You are no longer a victim, your worst enemy, a broken part. You are what you are again: a divine being, whole and healed, who lives and breathes adventures on her earthly journey.
I can take you on this adventurous journey…
This course is tailored for you, if:
You have a concrete goal/vision, which you cannot wait to give birth to.

You are willing to take ownership of your sacred business and life.

You are intuitive and can tune-in to your heart pretty quickly – (you will really enjoy this audio course!)

You are tired of playing small, and determined to do whatever it takes, in order to live an abundant life, even if you are not quite sure how just yet.

You have a goal, it has been working so well but suddenly you had a breakdown. You need extra strength and a boost to release your inner block and keep faith, no matter what.
---
[#5] Spirit Guides Audio Class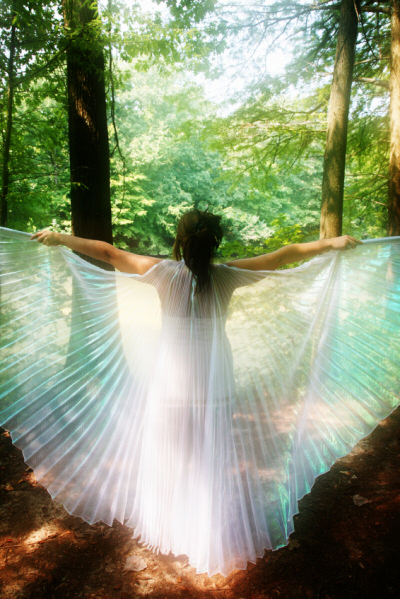 Ready to ditch learning the hard way and switch to an easier, more fun and dynamic way? Your Spirit Guides can give you pretty down-to-earth advice in terms of how to find bargains, attract your ideal clients, and making mutual-beneficial connections….the list can go on.
You do NOT need to be a professional psychic, guidance is available to everyone.
Communicating with my Spirit Guides is an important part of my journey. They've been my allies and intimate friends since they saved me from an attempted kidnap when I was 9, and I credit them for helping me to land my graduate job, connect with the right spiritual teachers at the right time, and create so many more daily miracles such as creating this website. From this audio class, you can connect with powerful Guides too.
What you will get:
Learn 5 sure ways to contact your divine support team: your Higher Self, Guides and Angels. How to read signs from them to you without confusion or hesitation.
Discern the difference between survival-based guidance v.s. higher vibrational guidance. (This one alone can make a huge difference on manifesting your desires with grace).
How to apply guidance into your business building/creativity and overall wellbeing.
Build confidence to trust the guidance you receive without feeling overwhelmed by the noises outside.
Your Investment: £7 

Click the button above (or here) for INSTANT ACCESS.
---
[#6] Private-mentoring
If you would like to work with me 1:1, check out my session page.
If you want my private mentoring, check out my VIP Intensive page.
---
FAQ
Q: "Will I get instant access to the products?"
A: Yes! On rare occasions, it might take up to 48 hours – see the next question below. For every customer who has ever used my shop, I'll also pray for your essence as part of my weekly prayer. If you have anything specific that you want me to pray for, you can simply drop me a note via support[at]yourlifeexpression[dot]com, although this is not required.
Q: "Is my purchase secure?" 

A: Yes! Secure payment via paypal, if you don't have a paypal account, you can still sign in as a guest and process a fast & secure payment using your credit card. The currency listed above is in GBP. For approximate conversions please click here.
Once your payment is made, your products will be delivered to your inbox (the same one you entered to make the payment) immediately. On rare occasions, it might take up to 48 hours, if you don't receive your products then, please write to yiye[at]yourlifeexpression[dot]com, and I will be able to joyfully assist you.
Q: "Is my purchase refundable?"
A: Under English Law, there is 14 day cooling-off period. However, if you download the products within 14 days of buying it, you are automatically give your consent to waive that 14 day cooling-off period.
Q: "What exactly does the previous paragraph mean?"
A: Effectively this is saying that, due to the digital nature of these products, no refunds are issued once the product has been downloaded.
Q: "Who created the products?"
A: Hi – my name is Yiye Zhang. I don't put anything that I don't use personally in my shop – the methods & ways presented in my shop have helped me to get where I am today.
This is my journey in a nutshell…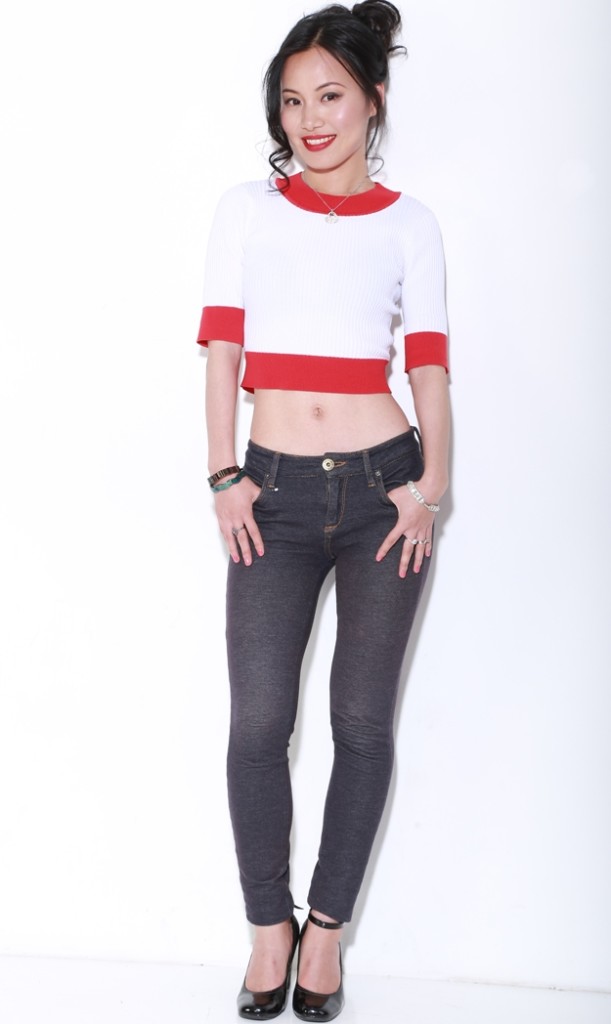 :: A healer, communicator & financial psychic by heart.
:: Made in China and "shipped" to the UK at 17 on my own speaking very little English.
:: Obtained a First Class dual degree in Maths & Physics at 20.
:: Qualified as a Chartered Accountant at 23. (I've handled, balanced and planed multi-billion funds since then. In the meantime, I was also an ad-hoc career coach helping "disadvantaged" students land their dream jobs).
:: Built my first 6-figure financial consulting business by 28.
:: Soon after that, I followed my deepest calling and left the corporate world, in order to devote my time and energy to the group I'm committed to serve: LIGHTWORKERS. I did this switch within a month without prior industry connection! I just surrendered to my inner-master and allow all the support to come to my way.
:: Now I've personally mentored and guided hundreds of lightworkers and spiritual entrepreneurs to express their most authentic self through their work and life.
:: I've experienced chronic illness, PTSD, attempted rape and kidnap, abusive bosses, breakups, building a life from the scratch in a foreign land…I know what it is like of going through touch times.
:: But I also know that, with faith and right tools, not only you can liberate your Soul, but you'll also reach your true size.
You can read more about my journey here. If you want my private-mentoring, you can find all information here.
Media love (online & paper, the West & the East)