Advanced Manifesting Course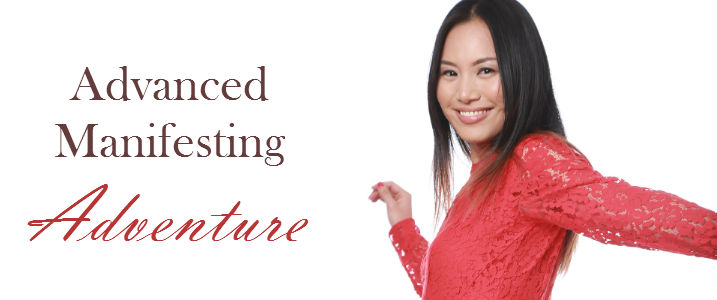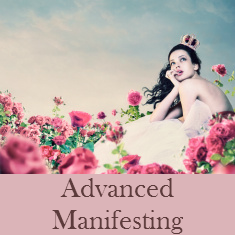 You are a pioneer. You are here to break off the old and create the new.
Right now, you are working on your unique & divine business which didn't even exist before.
You are excited, yet scared – no one has walked your exact path before!
Having been a serious "rule-breaker" since my teenage years, at times my manifesting stories felt so easy and straight forward (being an intuitive really helps me tap into the source energy with speed).
For example, I was the first-ever mainland-Chinese student to study Physics at Sheffield University (with a scholarship!), prior to me, it was not allowed; without any practical background in running a blog/website, I launched this online biz within a month and my first paying client found me "out of the blue".
However there were other times I felt like going through an emotional hell.
For example, as soon as I got my first five figure month from my newish online biz, it was followed by a breakdown.
Later on, I learnt that that was what they call "upper limit problem", "uplevelling darkside" etc…And this $h*t comes up over and over again while you are living your true purpose & serving our planet.
Having had a lot of experience around the emotional piece, now I know how to move forward without drama and the simplest ways to dissolve any pains that come up. But back then, I had no idea, I thought there was something seriously wrong me…
Why am I sharing this with you? Because I know how hard it can be when you don't have the practical tools, guidance or someone near you saying: "Yes, you can do it, it is more than just possible". 
So I promised to the Universe to share the secrets that I know for other light warriors like you.
What your soul sisters say…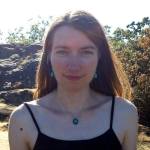 "I loved the manifesting course and it's been giving me so much insight. I've realized that I've been so focused on action that I've lost sight of the vision/the why, so I'm working on getting back to that. I really love the "what if I can?" mantra – that's super powerful for turning things around really quickly."
– Nahanni Faith | Canada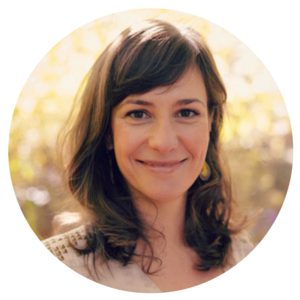 "I just finished listening to the audio – thanks for your vibes and sharing your truths! I've already had tons of new insights as well as ideas how I'll be going forward to fulfill my dreams and desires!!…Since 3 months I've been traveling Australia like a wild animal, navigated by my instincts and intuition. And I must say I've never felt that free! Finally my energetic holes are closed and I feel vital and strong…It's been a long journey and has all started with you!…"
– Anja Kirchner | Germany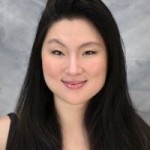 "After reviewing your course on Advanced Manifestation I have been able to get myself out of my slump and have discovered what my light work needs to be. I've been searching for a solution that allows me to utilize the skills I have now, while providing a service to others, and I've discovered that I should start building prosperity with my ability to pull out artistic potential in people…
I can't thank you enough and I know that I need to get focused and serious." Jaime Moss | USA
"Dear YiYe, I want to thank you for creating this course and putting soooo much value into your fabulous content! I always find new perspectives every time I go through the materials again. Your voice and energy are medicines for my soul. I was forcing myself based on ideas in my head, but your teaching has really given me courage to listen to my heart. And I just manifested two ideal clients who I've been secretly wanting to work with for a long time! This course has really given me the permission to trust the power within my heart and it really really works!! I'm getting better and better at manifesting and I look forward to re-discovering myself more and more!"
-Lynn | USA
If you are ready to take ownership of your manifesting power and are looking for a fool-proof way to make your success inevitable, this is the right place for you.
Manifesting becomes a real adventure when it has nothing to do with what other people want for you, but what do you want for yourself? It's an alchemy of your spiritual journey.
Give yourself permission to go to places you've never been before: write that book within, beautify your business venture, call in abundance, paint, dance, make a leap…
You are no longer in a cramped space of bitterness but into capacious heart. You are no longer a victim, your worst enemy, a broken part. You are what you are again: a divine being, whole and healed, who lives and breathes adventures on her earthly journey.
In this 4-part-audio class, you'll learn (with many juicy & raw real life examples):
Class 1: A proven formula to manifest your desires 
My signature 3-step-formula to bring your desires into physical reality (eg, paying clients, money, house)

How to remove your inner blocks and send the Universe your "green light"

The biggest self-sabotage that stops lightworkers like you from succeeding + how to turn it around

 

 
Class 2: Overcome the "darkside" of uplevelling with grace 
What to do when you are tested and things are not working on the surface

My true uplevelling story: I've shared it with a great level of transparency, I'll also give you two important tips that I wish that someone has told me before, so that you can experience uplevelling with more grace and ease

A guided meditation to release any losses/guilt during your uplevelling

How to overcome your visibility issue and create consistent success
Class 3: Master the 5 manifesting grey areas 
Learn the #1 highly overlooked area if you want to create your desires with speed and ease

Clear the fog for the 5 grey areas when you feel stuck while creating your true desires (hint: you'll enjoy #4 if "public accountability" doesn't gel well with you!)

How to create an effective daily habit & become a manifesting PRO
Class 4: Open your receiving channel 
Learn how to activate the four chambers of your heart (Inner Child, Inner Adult, Ancient Self, Courageous Self)

A short guided meditation to heal your feminine wounding and increase your receiving ability

Q & A from past participants
Bonus #1 (value £40, FREE for you): Plus 3 x subliminal audio to boost your manifesting power
Divine Manifesting

Creating Success

Attracting ideal relationship

Creating & restoring health
Bonus #2 (value £97, FREE for you): A live call recording to boost your manifesting power within: live a charmed life
Learn how to boost and manage your energy naturally (especially for highly sensitive lightworkers) so that you'll claim your right to enjoy your life instead of depleting your soul

Connect with your most empowered past life self and activate your most innate gifts, you'll be able to collapse timeline with (good) surprise!

Make peace with your fear and move forward in life with great level of enthusiasm, which is irresistibly contagious
This bonus audio is NOT just about giving you information but it will set your mind, body and soul READY for applying the law of attraction and creating abundance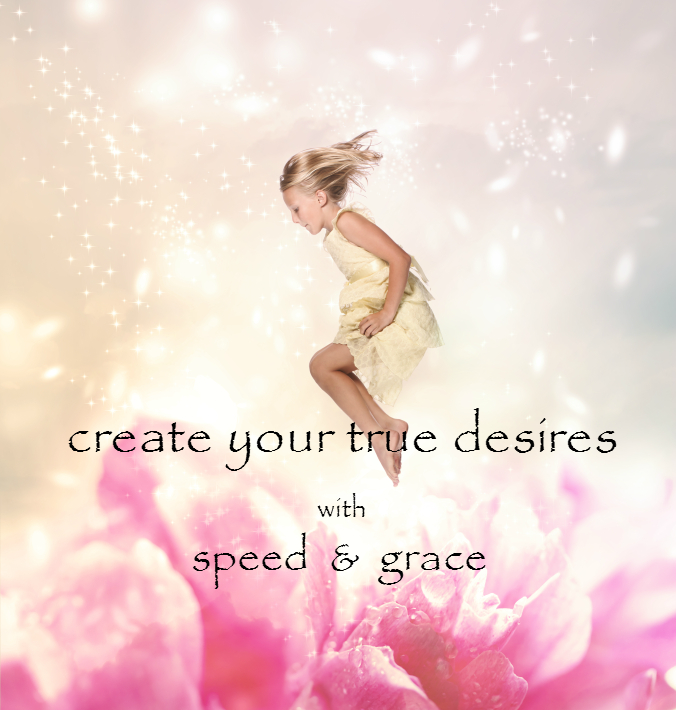 Want to learn advanced manifesting & give yourself the permission to live in your dream?
You have your divine right to call in your desires, miracles and passion-filled ventures.
You are allowed to experience all of these with the company of joy instead of endless struggle. You are allowed to have a voice, cultivate your voice and share your voice.
You are allowed to be here, period. With renewed vitality, with refined poise, with reclaimed curiosity.
"Until one is committed, there is always hesitancy, the chance to draw back, always ineffectiveness."
You cannot forever ignore your creative urge.
​​​​​​​This is your birth privilege.
And here is my invitation – let your journey begin (and continue).
A small investment of £67 

 This course is tailored for you, if:
You have a concrete goal/vision, which you cannot wait to give birth to.

You are willing to take ownership of your sacred business and life.

You are intuitive and can tune-in to your heart pretty quickly – you will really enjoy the audio.

You are tired of playing small, and determined to do whatever it takes, in order to live an abundant life, even if you are not quite sure how just yet.

You have a goal, it has been working so well but suddenly you had a breakdown. You need extra strength and a boost to release your inner block and keep faith, no matter what.
A small investment of £67

Got a question? Reach out to me via: yiye[at]yourlifeexpression[dot]com 
If you are inclined to read more reviews on my methods & style, you can find them here.
A little bit about me:
A healer, communicator & financial psychic by heart.
Made in China and "shipped" to the UK at 17 on my own speaking very little English.
Obtained a First Class dual degree in Maths & Physics at 20.
Qualified as a Chartered Accountant at 23. (I've handled, balanced and planed multi-billion funds since then. In the meantime, I was also an ad-hoc career coach helping "disadvantaged" students land their dream jobs).
Built my first 6-figure financial consulting business by 28.
Soon after that, I followed my deepest calling and left the corporate world, in order to devote my time and energy to the group I'm committed to serve: LIGHTWORKERS. I did this switch within a month! Despite being new to the online world, I got my first 5 figure month in record time, deep gratitude to my teachers and mentors.
I'm not saying this to brag, my point is simple: I don't B.S. you. We can stretch both the practical and the woo sides as far as you want.
But honey, I don't want the "facts/figures" to scare you away either. The truth is that whatever fears you are experiencing now - I've had that too. Really. I do understand. I really do. 
Just tell me where you stuck - I'll be right here handing over the right transformational currency from my "cosmic bank"!