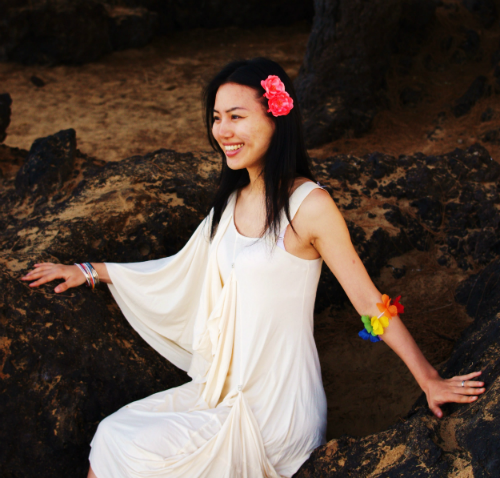 Dear friends, how are you?
I want to let you know that I created a new way to work with me – a VIP Day to help you reconnect with your soul gifts, worth and grace.
I made this because many of you have a bold and beautiful vision (such as helping others who are less fortunate than you), but are in need of real help and practical tools to appreciate your worth, release the stubborn "dirty" feeling towards Money, and create prosperity around your true purpose.
It breaks my heart seeing so many creatives looping around the same problem over and over again, feeling stuck and overwhelmed.
I still remember how hard it was for me to stay clear from the Shining Object Syndrome, to stand up for my worth and message, to say no to the hype that was not what I needed at the time. By paying attention to the hype, it only lessened my confidence & added confusion thus procrastination to what truly mattered in my life…
I've been there, I so get it. And it's one of my deepest desires to help you get out of this rabbit hole, show you a new way that actually works, and collectively we can bring more happiness, sanity and love to the world.
Yes, there is REAL transformational work that you need to do; but no, you don't need to do it alone, swim upstream, or wait for another 6 months (or even 3)…
You matter in the world. It is your birth right to create a business that truly funds your lifestyle and makes a beautiful impact on your community.
If you want to stop anxiety, procrastination, the feeling of being "not good enough", and start moving forward with ease and "enoughness", this is for you.
I want to let you know that you have the guidance and support to manifest your Desire, attract Abundance wildly and break free from limiting patterns. I'm here to help.
Of course, this VIP Day will be handmade for you, but a typical one is like this:
Call 1: Love for your gifts/worth & love for Money;
Call 2: Change your family Money patterns & reprogram subconscious self;
Call 3: Manifest your ideal clients & infuse Abundance into your marketing (ie, opt-in, sales page, about page, newsletters, social media);
Call 4: Clear your daily practical obstacles & create your personalised Money Map;
Call 5: Connect with your Guides & advance your intuitive skills to receive simple solutions;
(Each call last 55-75 minutes, with breaks in between)
Don't be surprised when I:
+ guide you into an Akashic Record reading as you struggle to claim your soul gifts  (it worked like a charm when past clients were afraid to step up but an Akashic Record helped them experience their soul gifts like nothing else could);
+ conduct a mini role-play on the spot as you struggle with boundaries in your life/business, ie, don't know how to say "NO", how to navigate entangled dynamics…(someone "hated" me on the spot for doing it but later sent me message after message
sharing the liberation & wins she has experienced ever since);
+ gently pull you out from the "head hell" as you are overwhelmed with your ICA, copies and launch, prompt you to speak straight from your heart & reveal strategies that are so simple and so aligned to who you are (you deserve some peace & Abundance is not about hustling).
The first 5 lucky people who sign up will also receive a special bonus after the VIP Day (3 have already been taken):
An energy alchemy to re-balance your chakras.
A happier & healthier body is a solid foundation for more self-trust.
Got questions more such as "I'm in a different time zone, will it work" (the short answer is YES, btw)?
Check out the full details here.
With love,