Have any of the following happened to you lately?
all your peers are getting promotions and payrises except you;
most of your friends have tied the knot or had cute babies, but your guy still hasn't popped up the question yet (or your girl is interested in something completely different from your priority);
your business "competitors" all had quick wins but you are still slowly hustling your way up
Tough, isn't it? but before you give up or start sulking, I invite you to watch this video of Kelly Holmes. Perhaps this 3 min video can change your perception.

She had injuries and glandular fever between 1997 – 2003, and considered quitting athletics.
It took her a lot of courage to go back to the running track for the 2004 Athens Olympics.She didn't even expect to win the 800m (see her face at the end?).
You see the first race – 800m, at the start of the final lap, she was still way behind. She could have given up or carried on running. However she knew that it was not the finishing line yet. She simply carried on.
The world-class competitors didn't exist in her world- they were there only for reference and maybe some inspiration. Kelly ignored them, she ran her path only. In her interview afterwards she admitted that one of the crucial reasons that she won the 800m was by not getting caught up in what everyone else was doing.
_______________________________________________________________________
If you are having a challening experience at the moment – remember: it is nowhere near the finishing line yet. You are gonna ignore the noises of others, walk, run your own path.
_______________________________________________________________________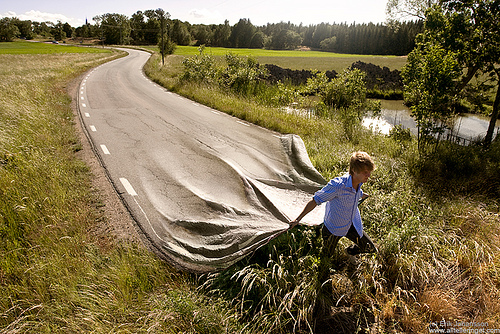 If Kelly saw how far behind she was, she could stop trying her best, go home and just finish her athletics career.
But she stayed on the track and gave out her best faithfully.
Thanks to her faith and inner strength she succeeded, otherwise no one else in the world would see or experience this phenomenal performance.
You know what? The inner strength and faith Kelly had, is not limited to Olympic athletes only. You and I have access to it too.
I don't care what mistakes you have made this week/month/year; I don't care how far that you think you are behind schedule. I can tell you that:
YOU ARE ON TRACK
The game hasn't finished yet, stay on.
You have your own track to follow, and if you don't step into your own arena, who will? It is nothing to do with competition, it's about YOU.
Be the star in your own path.
Be a real winner in your own game.
If you like this post, please share it on.
With love,
New here? Learn how to remove your self-doubt, step into your vision.