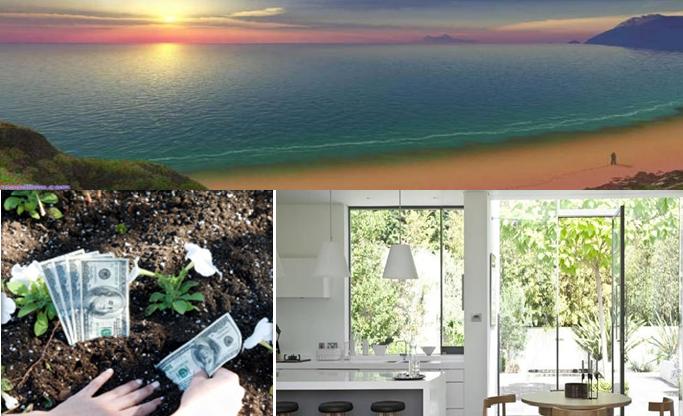 I was frustrated, exhausted, defeated and mad (until I finished this new article).
Why? My accountant just called, and they messed things up…again…for the nth time…
I hung up the phone and took a few deeeeep breaths to tame the F word which sadly still came out.
Don't get me wrong, back in my corporate days, I had many difficult conversations in the office- but I got paid to deal with such situations when I was an employee.
But now – I pay someone else to screw me up and make me feel miserable? What am I thinking?!
I couldn't help but laugh….
Fortunately laughing is great, as it always gives you insights that could have been missed otherwise.
Due to my frustration, I also took actions that I have been putting off for months.
Results?
1. Laser clarity on my business (will share more in due course)
2. A tax refund is on the way
Don't let this important (often invisible) reason stop you making more money + 4 lessons learnt.
Here is one single most important question you MUST ask yourself:
Do you love your available resources
as much as you love your loved ones?
If not, you are capping your earning potential and you are jeopardising your relationship with money.
I didn't…
I was trying to be "nice", so that:
I kept the incompetent suppliers, so that they didn't feel "bad" about themselves.
I signed up to seminars which didn't have much use for me, but I paid to go there just because I was invited to.
I dropped everything I was doing and volunteered to work with people because they urgently need someone to practice on.
In short, I didn't value my resource as much as I should have (ie, my money, time and effort)
Here is what happened metaphysically: I was telling Universe that "hey, I'm hooked up with this attitude, please send me more people and situations to confirm this is what I want"…
Thank goodness, things were shaking up since 2011…those "messed up" situations were total bliss.
I was given opportunities to spin-off those lower-vibration-habits one by one…
So this time round, I gave notice to terminate contract with my accountant. I thought I was mad at them.
But no, I was mad mostly at myself…Why was I so careless to let myself into that situation?
Looking back, if I used the time and effort chasing and debating with my accountant to prepare my accounts or talk to tax authorities directly, I could get my accounts/tax returns done myself, correctly, fairly, and well in time!
Or I could have devoted more effort in finding a more reliable accountant, who does my account, gives me good advice and a peace of mind.
But I paid a couple of grand to bring more headache.
There were warning signs in the past, but I was put off by fear of inconvenience:
"Oh extra paper work"
"Oh I don't have the time"
"Oh the hassle to find a new accountant"
Overall, I am pretty good with money, I automise my bank accounts, I pay attention to which bank/building society offers the highest saving rate for the season.
I ultilise tax free saving/investment allowance every year. I do cashflow projections. And to a certain extent I apply some long-term trading strategies to my self-investment account and pensions.
I wasn't afraid to knock at my manager' door asking for a payrise, despite the sweat and heart pumping.
I work hard on my inner-barrier to feel comfortable to charge for my services based on the value provided.
I don't hesitate to invest in mentoring programs to grow my soul…
But I was still held back….I under-valued my resource…
Lesson #1. Use your resource/or outsource wisely (not blindly)
You probably hear this a lot if you pay attention to the personal development/prosperity industry: to be prosperous you should outsource the things that you don't enjoy doing, so you can focus on your core activities.
I'd love to add an important requirement: "outsource to competent professionals who are interested in helping you".
Sometimes I got it right, other times I got it wrong, I wasn't choosy when it came to my accountant.
I signed up with them just because my agent said they were "alright".  They made mistakes on my accounts, applied the wrong (a more expensive) VAT rate…and I shall not bore you with more details.
Do outsource the non-core activities, but until you find someone you really trust, hold on to it.
In short, don't outsource just for the sake of it….Set a high standard and stick with it. In case you made a mistake, correct it immediately.
Lesson #2. Go deeper with your decluttering
As soon as I decided to stop using my accountant, the news arrived: a tax refund is on the way!
Cutting the old cord always pays off. But decluttering can go way deeper than you normally do.
Afterwards, I also decluttered my mailing list.
That's right. I voluntarily unsubscribed a few people from my list.
For some who didn't have time to open even 1 single email from the past 6 months – maybe they are too nice to unsubscribe. Therefore, I did them a favour by "decluttering their inbox".
That's OK, I'm sending weekly email to serve people who resonate with my message, not to grab unnecessary attention. If they don't have time or are not interested, they should focus on something else.
And for you guys who regularly read and happily stayed subscribed. I am making more special freebies on the way and they are just for you (not even on my blog :)!!
As for myself, aweber (my mailing list provider) is not free. As my list grows rapidly, the tariff also moves up, I prefer to make efficient use of resource.
What happened afterwards? I started to feel lighter and more relieved.
I obtained laser clarity: I am here to help devoted lightworkers to become heart-based entrepreneurs.
Helping and guiding people to transform is my gift, I am an alchemist – after feeling shy about it for several years, I now claim it back.
Decluttering is like purifying your old memories. If energetically you don't let the old experiences go, then the "baggage" is still "printed" in your aura.
For those who don't serve your growth/wellbeing anymore, let them go. It's hard but it can be an extremely healing experience.
Here are a few things to get you rejuvenated.
Donate the gifts your ex- gave you to the charity;
Delete those emails that you "might" read some days;
Throw away your old underwear, nighties or anything make you feel "second-class";
Go through your wallet: any receipts older than 3 months – bin them (unless for tax reasons you need to keep the records);
Simplify your kitchen stuff, especially those half-used recipes/sauces for the food you used to cook for your ex; the same applies to your bathroom stuff
See less of your friends who consistently bitching about life on a regular basis but can't be bothered to do any inner-work for harmony.
It's probably easier to say goodbye to a supplier which you have no emotional attachment to, it's tougher to let go some friends or people you used to hang out with a lot.
But hey, you deserve a fulfilling life, right? Every time you make the right decision for your wellbeing and growth, there will be inconvenience. So don't let this scare you to grow.
Lesson #3. You MUST BE lovingly supported
You need suppliers who "get" what you do, who are happy to support you and give a sh*t about you.
Since I started this website, I decided to send newsletter weekly, occasionally twice a week.
I don't know if you have noticed, but there has been one exception: I didn't write anything in the last week of January.
Why did I miss a newsletter? largely because I was chasing my accountant on the phone, who promised to do my income tax return but didn't quite deliver. If you are in the UK, you'd know that it was the deadline for personal tax.
We only have 24 hours a day, with a certain amount of energy available.
When we constantly feel depleted, how can we hold the space and best serve our beloved clients or readers?
Therefore I will NOT allow such distraction to happen again.
Everything is Energy-In, Energy-Out.
Honey, I know you, I know that you are a real giver, so make sure you hire reliable support, receive love, stay balanced and keep the momentum going.
Lesson # 4 – Creativity & Self-expression
Let's face it, sometimes you will just have a sh*t day. It's OK – you are human and you are allowed.
It doesn't really matter if you feel high or low, as long as you are being real and give yourself permission to express it- it doesn't take you long to create a new piece of work.
Just go with the flow and express yourself.
Quite often passions inspire your creativity, but at times, frustration can do the work too 🙂
I hope you enjoyed this article, love your resource as much as you love your loved ones.
No matter where you are, what you are doing, whom you are with, I wish you an absolute fabulous day!
With love

If you find this post useful, please share it with your friends.
In the comment area, please let us know your best tip on making more money + create more value.
New Here?