Your Money & Abundance Date
Dear soulful entrepreneur,
The Money generating activities in your divine business, simply put, need to be desire-based. When you honour your desires, and develop a loving relationship with Money, you attract sales and ideal clients with ease.
Up-levelling or building a healthy Money relationship is not something that you were taught since you were young. In fact, research shows that 46% of start-ups fail due to a poor Money relationship. Countless spiritual entrepreneurs suffer on a daily basis because they are not sure how to honour and connect with their desires financially. Here is the thing, much information that is fed into your brain creates self-sabotaging behaviours.
This is NOT your fault. If you feel stuck or frustrated, please please please do not beat yourself up.
The good news is that once you learn how to feel, act and do Money differently, your divine business can grow and flourish with ease, your creativity can also soar while your stress levels are also reduced.
You do not need to be born lucky. You just need to make a commitment to you soul and desires, and learn how to use Money as a faithful friend to support your life purpose.
And here is where I come in: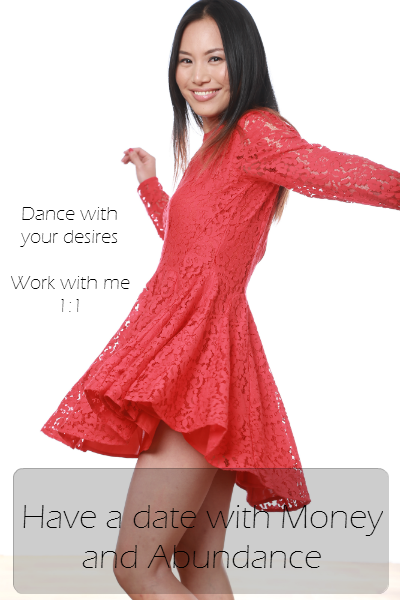 As a third generation psychic with over 10 years experience working directly with Money, I can help you change your Money stories at your cellular level and thus your bank balance. During our solo session (90 minutes), we can achieve a lot together:
tap into and connect with your deepest desires
release the old Money stories (from your childhood, family/cultural influence and/or past lives)
activate your innate gifts + build new habits for a healthy Money relationship
release your fears towards Money + end your Money stress and give yourself a well-deserved peace of mind.
shift your stubborn patterns (eg, over-giving without receiving, afraid to charge your worth, feeling guilty of selling
take aligned actions, including the nitty gritty of your sales process and marketing plan.
If you feel called to attract more Money and Abundance, have a peace of mind during this process, I'd love to provide the guidance, direction and a well-deserved healing for you.
What I enjoyed most about the VIP intensive was Yiye's gentle but challenging approach to help me shift out of my money blocks. Her advice was so simple but the impact in my business has been profound. I easily quadrupled my investment with working with Yiye within a few weeks.
Since working with Yiye I've totally shifted my mindset around money and abundance.
Clearing my money blocks was instrumental in helping me make space to receive several new clients, all of whom selected my highest priced offering.
Yiye also helped me understand how to invite people to work with me in ways that felt easy and natural.
I absolutely recommend Yiye to anyone who is feeling stuck or challenged with feeling like they are not receiving the kind of abundance they are looking for.
Working with Yiye should be mandatory training for heart-centered entrepreneurs.
The three most important things you should know about working with Yiye is that she is very generous and warm but also no-nonsense. She provides excellent advice but makes it clear that you have to be willing to take action if you want to see results. And finally, I felt her belief in me and my work and would definitely work with her again.
After working with Yiye I've turned my negative thoughts about money into positive. I have respect and love for it! Manifestation really works and following hearts desires has great power.
During my time with Yiye, we re-shaped my business plan and it was really helpful. Yiye pointed out how I didn't say anything about myself and that was a big eye opener to value me not just my ideas. Also her tips overall perfected my whole plan.
Another positive shift I noticed when working with Yiye was the growth I experienced. Living in my comfort zone is something in the past. Now that I have stepped outside my box to follow my dreams and passions I am now capable to do anything, this will change my life now and in the future!
However, what I enjoyed the most  was when we were going over my business plan and Yiye randomly felt the need to say "Lisa, you are a warrior!" At that moment my whole life flashed back to me and I thought:" you know what she's right! I am a warrior!" So to this day every hurdle I come across I tell myself "Lisa, you are a warrior and this too shall pass."
I would definitely recommend Yiye's service to others because everyone deserves to experience this positive influence in their life and business!
I enjoyed Yiye's kind and gentle manner and obviously she is a very open channel to the highest good of her clients. She's gifted, she's caring, she wants the best for you, she's professional and reliable!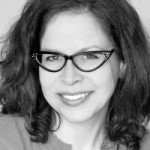 I contacted Yiye and scheduled a VIP mentoring day with her. I was at a point in my life and business where I felt disconnected with my purpose, and generally unenthusiastic about work and life in general. I guess I felt lost. I wanted to continue to grow spiritually and had questions I needed answered around my life and business. As an intuitive myself I knew Yiye was a great fit for me to work with.
Yiye is a very warm and caring person, and an extremely gifted intuitive and healer. During my VIP mentoring day she helped me to answer all of the questions and release the blocks that had held me back in my business and left me feeling a huge sense of relief and hope. I then took the tools she had given me that day and changed a lot of things for the better in my life and business and relationships. And, not only did we accomplish a ton during the VIP day but it was lots of fun too!
As a healer and intuitive myself I find it so helpful to have a fresh set of eyes on my business and Yiye is very gifted. I've had a huge increase in my client base ($5,200) and it's been so great because these are my ideal clients! I've had several people talk about my home page and how they could relate and it really resonated with them. I was struggling with that for months!
I can't recommend Yiye and her services highly enough. When you find your way to her website - just book a session for whatever you feel called to do. You will be SO glad you did!
Surrendering has allowed me to believe in what I do and also to appreciate what I am creating. Your words touched me in a deep way, but until recently I never understood how deep. Surrendering my need to know how things should happen and replace that conditioning with faith and trust has been monumental for me!...Thank you Yiye for helping me discover faith and trust in me, in what I am doing and in my purpose. Tonight I am celebrating the success of my programs and work with disengaged youth being highlighted at a Members Assembly at Parliament house – how much things have shifted is still surreal!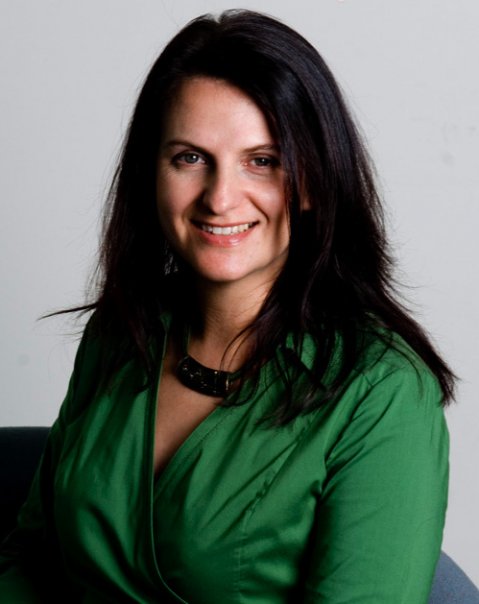 I write this testimonial with the thoughts of beautiful contrast – where I was when I started with you and where I am now. 
I came to you needing clarity with my work and my purpose. I knew that I was evolving in the right direction but it still seemed so broad. Your words touched me in a deep way, but until recently I never understood how deep. Surrendering my need to know how things should happen and replace that conditioning with faith and trust has been monumental for me!
Surrendering has allowed my niche to come through - Self Esteem Elevation Life Coach specializing in disengaged and unemployed young adults.
Surrendering has allowed me to attract exciting new business opportunities as well as the perfect business partners that are helping me with my passion.
Since accepting my niche, literally overnight I have had government brokers find me and ask me to put together programs for unemployed youth. Community partner groups have expressed interest in my programs and are assisting me to secure corporate funding. I am even making ground with the Department of Juvenile Justice and other government employment agencies.
Surrendering has allowed me to believe in what I do and also to appreciate what I am creating. In 5 months I have worked with over 150 young adults with outcomes of almost 95% within weeks of completing my programs. Only yesterday I watched seven participants from different programs, from different areas and cultural backgrounds sit and share a meal like family friends. It dawned on me that I am helping young people become tolerate and empowered these young adults to think about who they are, what they represent and to be active participants in their futures. My work I know, will one day be a story that my clients will be telling their grandchildren about – this is the ultimate reward.
Thank you Yiye for helping me discover faith and trust in me, in what I am doing and in my purpose. I am longer afraid, I now believe and trust in me and that I am divinely guided and taken care of. From myself, my clients, their families and generations of family to come (this is how much I believe in my work) – thank you! You are an angel with a great mission – one woman at a time!
You were very non-judgemental and gave me advice that spoke to my heart rather than my head--much needed!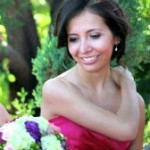 "Thank you for encouraging me to put myself and my work out there! I really enjoyed how loving and kind your soul is.
I would recommend your service to friends who are looking to gain some clarity in their business from a perspective of heart-centered entrepreneurship! Or even someone looking for some clarity in their personal problems."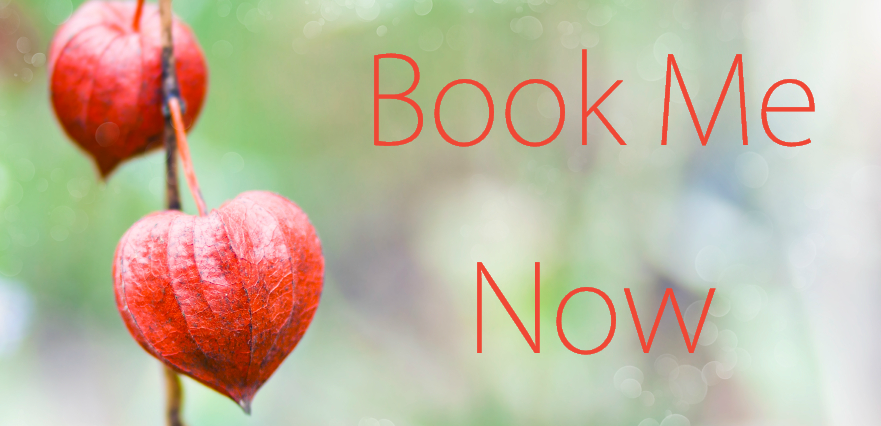 Your Investment: GBP 250
The price listed above is in British Pounds, although I've been working with clients around the globe. If you want to find out the investment in your own currency, here is a link for an approximate conversion.
How does it work:
Within 48 hours after registration (usually quicker than this), you will hear from one member of my team with instruction and guidance to help you prepare for your session. You will be provided with the next available slots, pre-work, and some helpful notes for you to get the most out of our time together. You will also be invited to submit any questions/information that you'd like me to review before the session. I will prepare for our session accordingly.
The session will be conducted via Skype. I'm based in the UK, and I've been working with clients from the UK, Asia Pacific, Europe and North America.
If you have any questions that haven't been addressed on this page, you are welcome to email my team: support[at]yourlifeexpression[dot]com. And we will assist you from there.
Ready to rock it? Let's do it!
A little bit about me:
A healer, communicator & financial psychic by heart.
Made in China and "shipped" to the UK at 17 on my own speaking very little English.
Obtained a First Class dual degree in Maths & Physics at 20.
Qualified as a Chartered Accountant at 23. (I've handled, balanced and planed multi-billion funds since then. In the meantime, I was also an ad-hoc career coach helping "disadvantaged" students land their dream jobs).
Built my first 6-figure financial consulting business by 28.
Soon after that, I followed my deepest calling and left the corporate world, in order to devote my time and energy to the group I'm committed to serve: LIGHTWORKERS. I did this switch within a month! Despite being new to the online world, I got my first 5 figure month in record time, deep gratitude to my teachers and mentors.
I'm not saying this to brag, my point is simple: I don't B.S. you. We can stretch both the practical and the woo sides as far as you want.
But honey, I don't want the "facts/figures" to scare you away either. The truth is that whatever fears you are experiencing now - I've had that too. Really. I do understand. I really do. 
Just tell me where you stuck - I'll be right here handing over the right transformational currency from my "cosmic bank"!